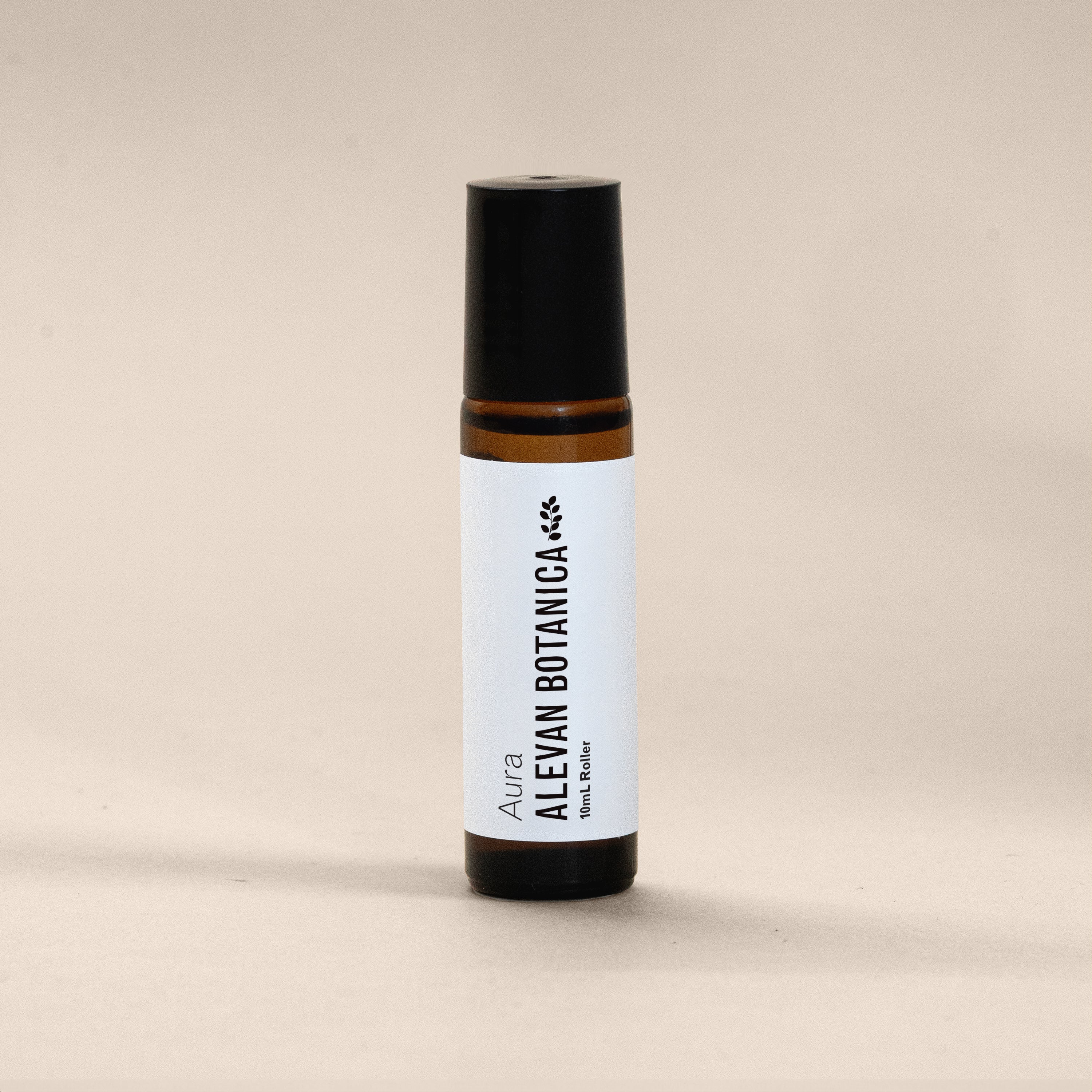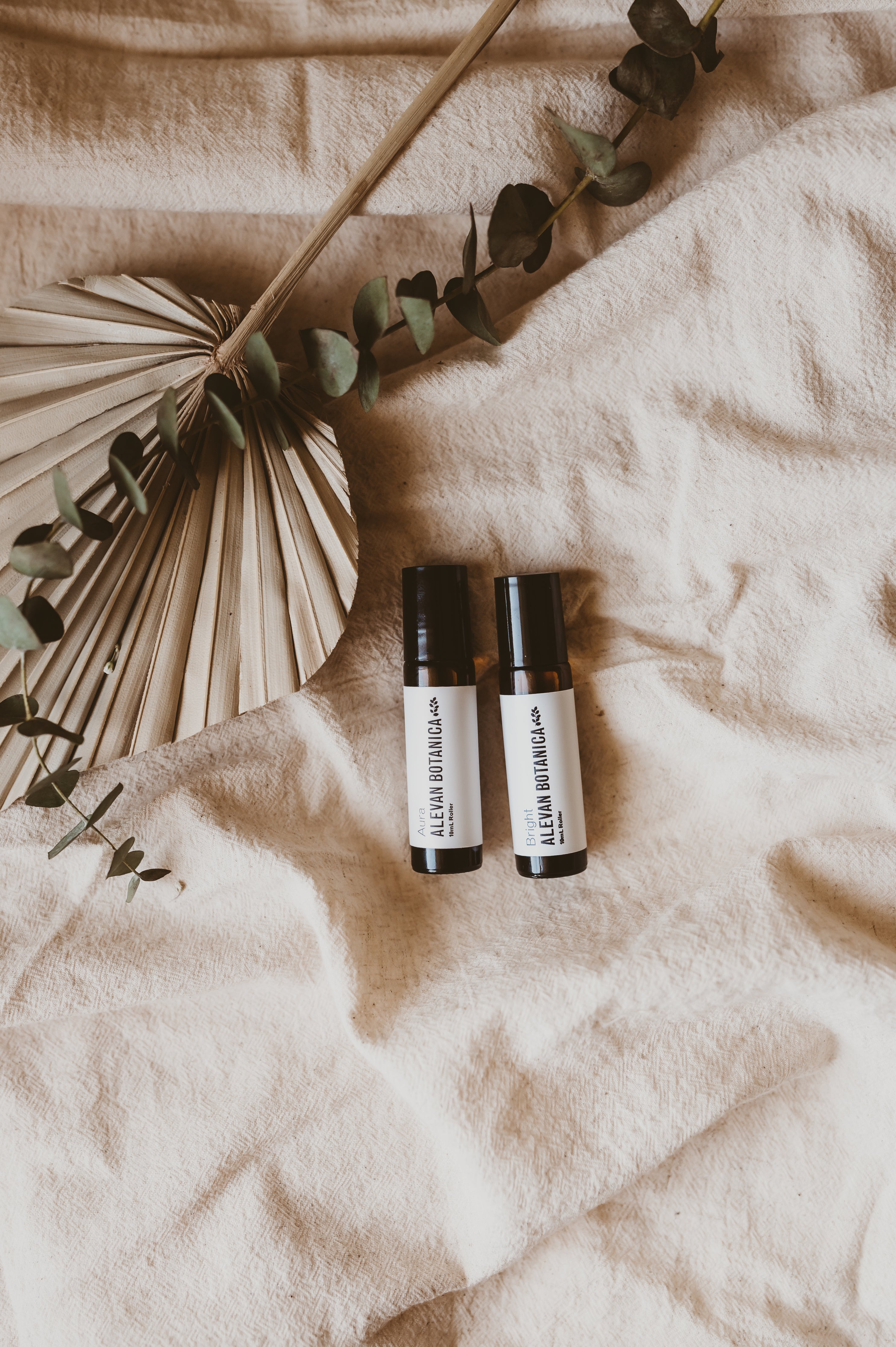 Feel the tension release with the application of our Aura blend. Aura is designed as a remedy for headaches and muscle aches in the neck and shoulders. Feel the cooling nature of these oils to allow for a new aura to surround yourself in. 
This organic essential blend of peppermint, eucalyptus and rosemary allow for cooling energy to ease tension and tightness, while lavender harmonizes and soothes discomfort. Aura Blend is safe to use daily to ease tension or refresh the mind during the day.
Aura is blended with organic jojoba oil, an oil that is deeply hydrating and moisturizing with antioxidant properties.
Net 10mL

Made with love in Illinois.
Benefits:
PEPPERMINT: Invigorating and stimulating. Balances excess Kapha and cools Pitta.
EUCALYPTUS: Uplifting and cooling. Good for Kapha imbalance.
ROSEMARY: Herbaceous and fresh aroma. Soothes the mind.
LAVENDER: Relaxes and soothes. Sattvic and tridoshic.

Ingredients:
Ingredients: Jojoba Oil*, Eucalyptus Globulus*, Lavandula Angustifolia*, Rosmarinus Officinalis Cineoliferum*, Mentha Piperita* 

*ORGANIC
Directions:
For external use only. Apply topically. Apply to temples, back of neck and shoulders. No dilution required; avoid sensitive skin areas such as eyes and nose.
Returns and Shipping:
Each roll-on is made to order and non-refundable. All products ship from Peoria, IL within 2-3 business days.