HOLISTIC, HAND-CRAFTED PRODUCTS ROOTED IN AYURVEDIC WISDOM
HAND-CRAFTED
Alevan Botanica products are hand-blended in small batches to maintain potency and maximum effectiveness for your skin.
HOLISTIC
Our products are rooted in Ayurvedic wisdom and knowledge of aromatherapy to increase the well-being and health of one's whole self: body, mind and spirit.
ORGANIC
All of our ingredients are organic with no harmful ingredients such as parabens, sulfates, mineral oil, or synthetic fragrances in any products.
Featured Product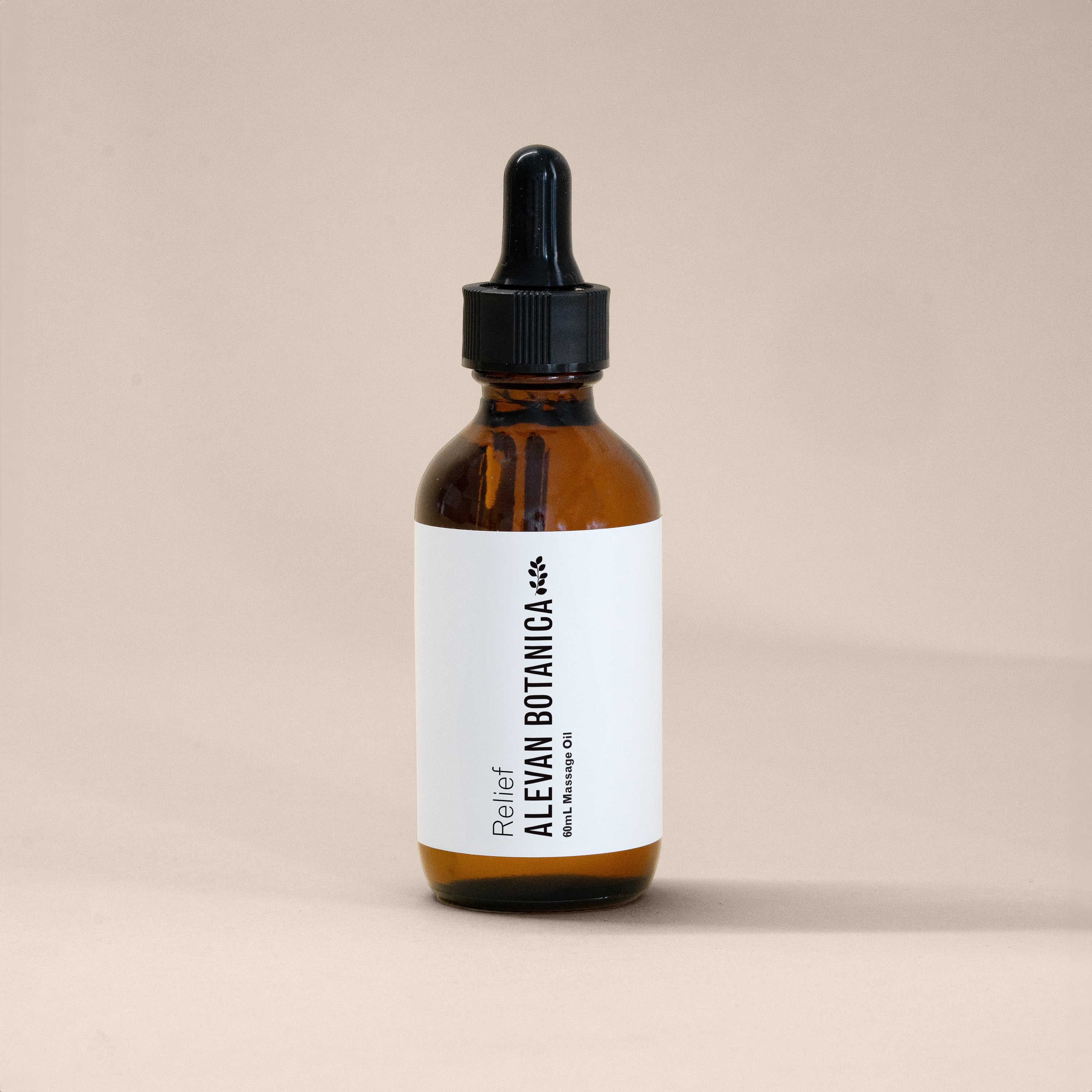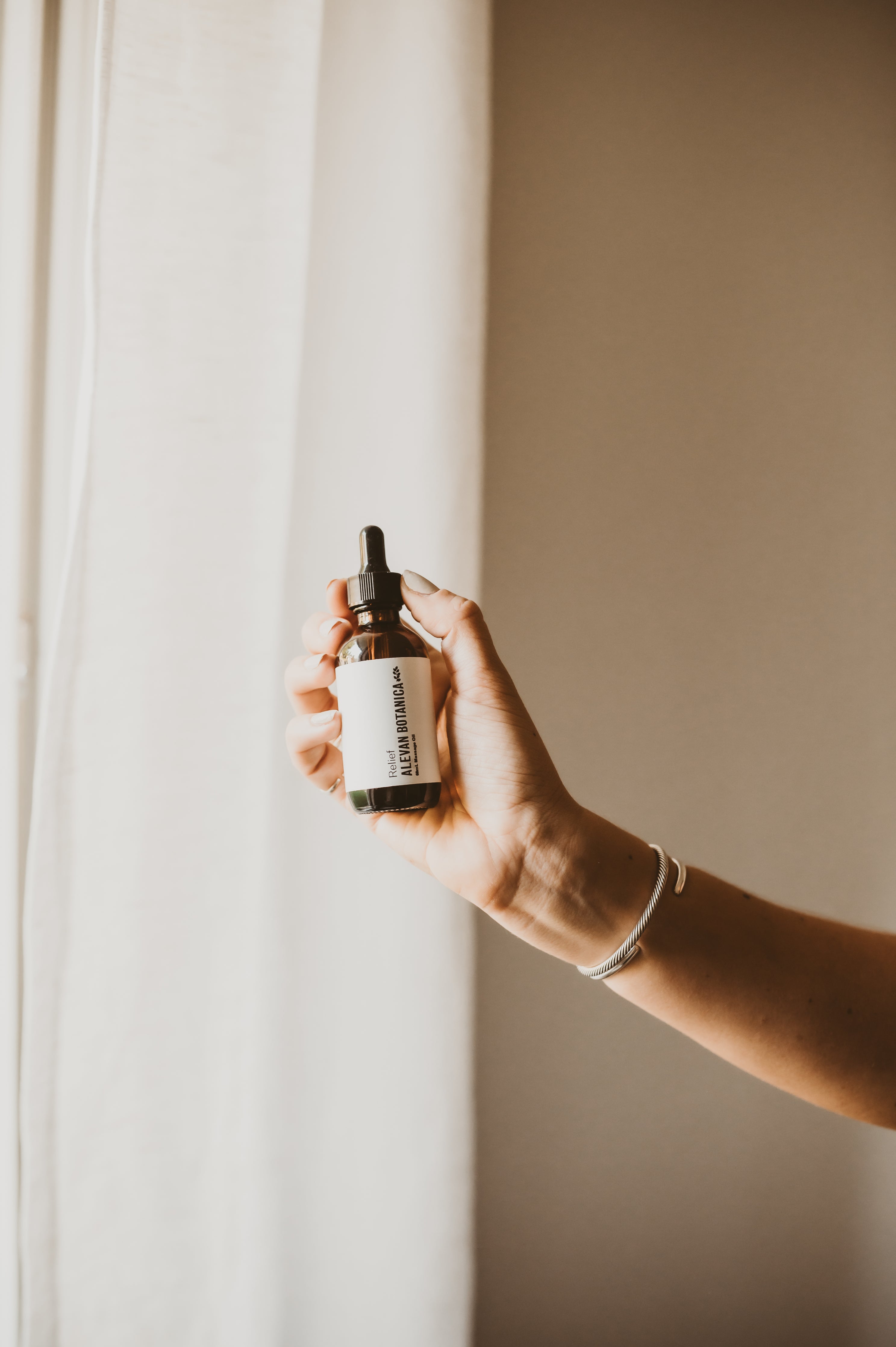 A soothing massage oil blend to reduce pain, muscle aches and inflammation. This oil is great for backaches, muscle aches and shoulder tension as well as recovery after exercise.
Relief is an organic essential oil blend of laurel, peppermint and wintergreen. This blend is cooling, healing and soothing to pain. Massage onto skin anytime of day to find relief and a moment of mindfulness.
Net 2oz.
Made with love in 
Illinois.
Benefits:
LAUREL: Increases circulation. Confidence and courage.
WINTERGREEN: Promotes quality sleep. Useful for Pitta and Vata imbalance.
PEPPERMINT: Invigorating and stimulating. Useful for Kapha imbalances and cools Pitta.
Ingredients:
Ingredients: Jojoba Oil*, Mentha piperita*, Laurus nobilis*, Gaultheria procumbens*
*ORGANIC
Directions:
For external use only. Apply topically to skin. No dilution required; avoid sensitive skin areas.
Returns and Shipping:
Each massage oil is made to order and non-refundable.
All products ship from
Peoria, IL within 2-3 business days.