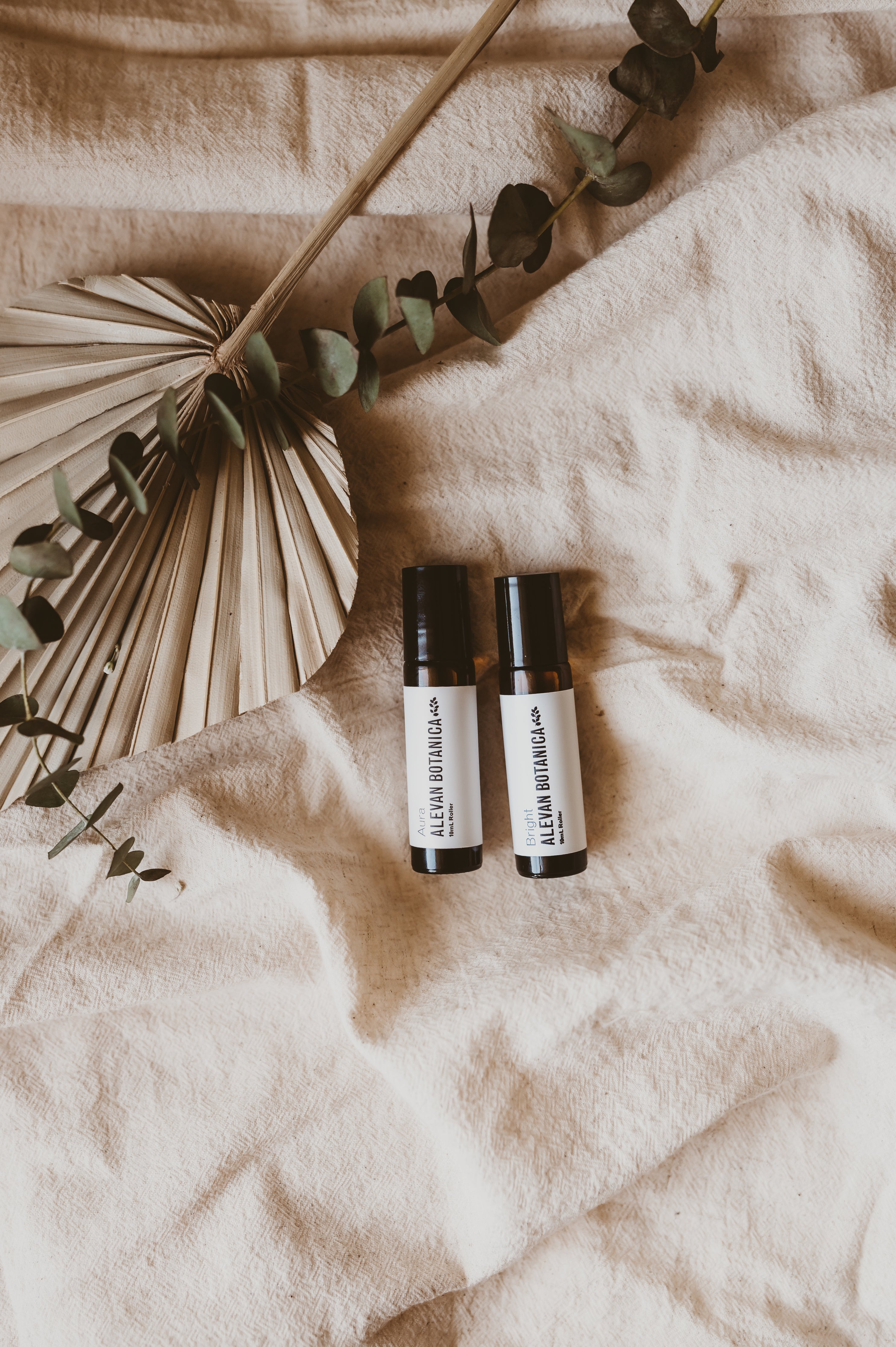 Alevan Botanica was founded with the vision of a holistic lifestyle and natural wellness product brand that is hand-crafted and rooted in Ayurvedic wisdom. Our skin is the largest organ in our body and therefore is extremely important to our immunity and well-being. What we put on our skin is something we should consider just as we consider what we consume. As a certified Ayurvedic health coach, our founder realized how important it is to examine not only our diet, but also our lifestyle and products we use regularly. Natural wellness products help us improve our immunity and health, as well as are non-toxic and clean additions to our daily lives.
All of our products are hand-made, in small batches in our studio located in Central Illinois. Our ingredient list is always high-quality, pure and short. Each product is a representation of our ethos, down to the very last detail. 
We believe in simplicity and quality.
We believe in open-mindedness and creativity.
We believe and stand for wellness for all.
Natural wellness is something we all deserve access to. We truly believe and stand for health and wellness for all. We all deserve to have these natural wellness healing tools from nature, from plants, as a part of our daily rituals and daily experiences. Our promise to you is that Alevan Botanica products are always organic, hand-crafted, holistic and accessible in price.
Our founder, Alexa, is an Ayurvedic Health Coach, Aromatherapist and Yoga teacher. She is a board certified Holistic Health Counselor through the American Association of Drugless Practitioners (A.A.D.P.). She trained under Dr. Naina Marballi, B.S.A.M., D.A.C. Ayurvedacharya in NYC, as well as studied at the New York Institute of Aromatic Studies.
Alexa's journey to finding her path in the wellness space is a personal one; she spent over 6 years working in high-stress, unfulfilling jobs in several metropolitan cities while watching her mental and physical health deteriorate, she left her career path to devote herself to natural wellness through the mediums of yoga, Ayurvedic nutrition and aromatherapy. During the early years of her studies, Alexa was always making products for herself as well as friends and family; that led to the start of Alevan Botanica. It is her greatest desire to share this knowledge with a wider audience and allow people to discuss a new way of living, simply by adding a small ritual into their daily routines and rituals. Alexa is devoted to spreading this knowledge through workshops, education, individualized health coaching and the creation of holistic products.