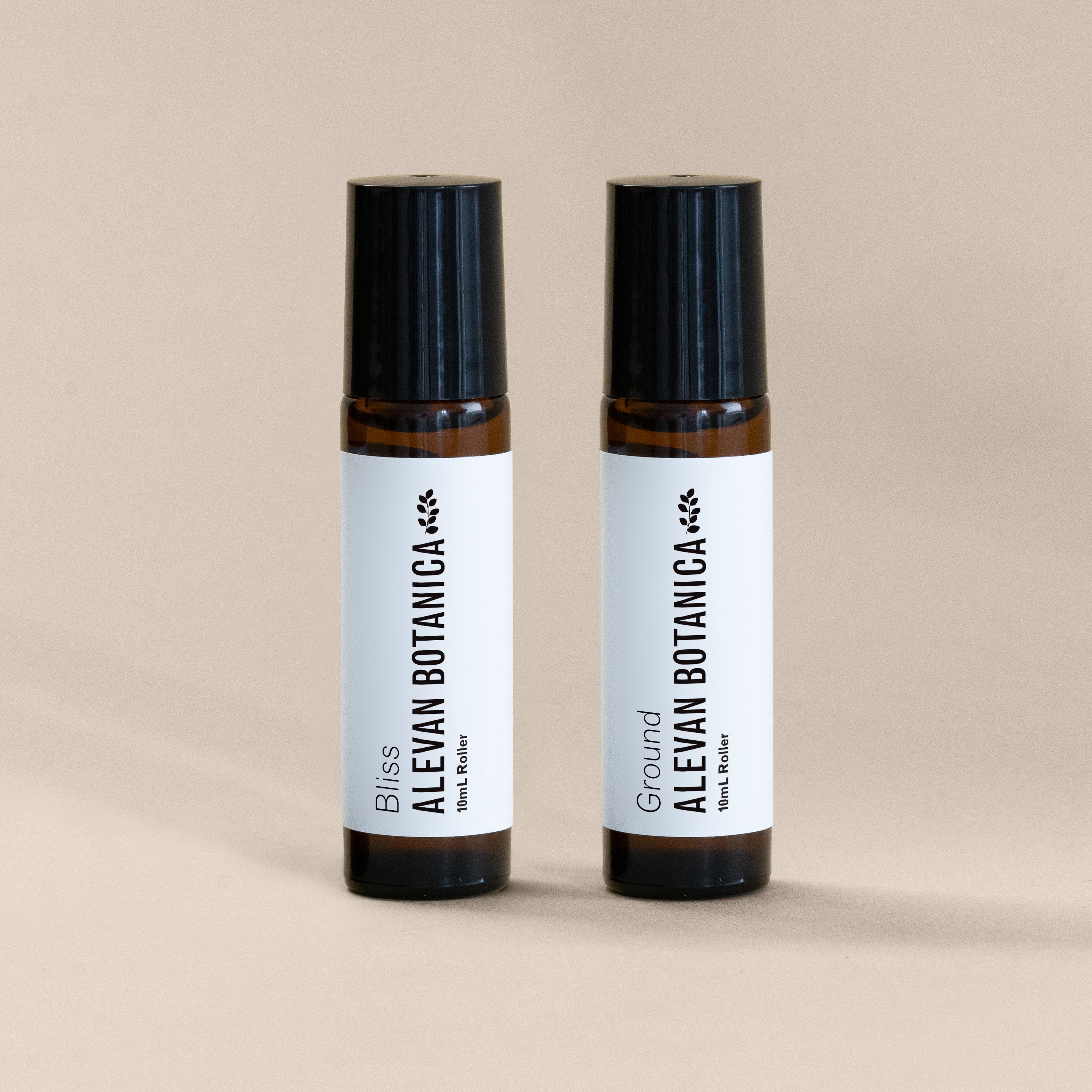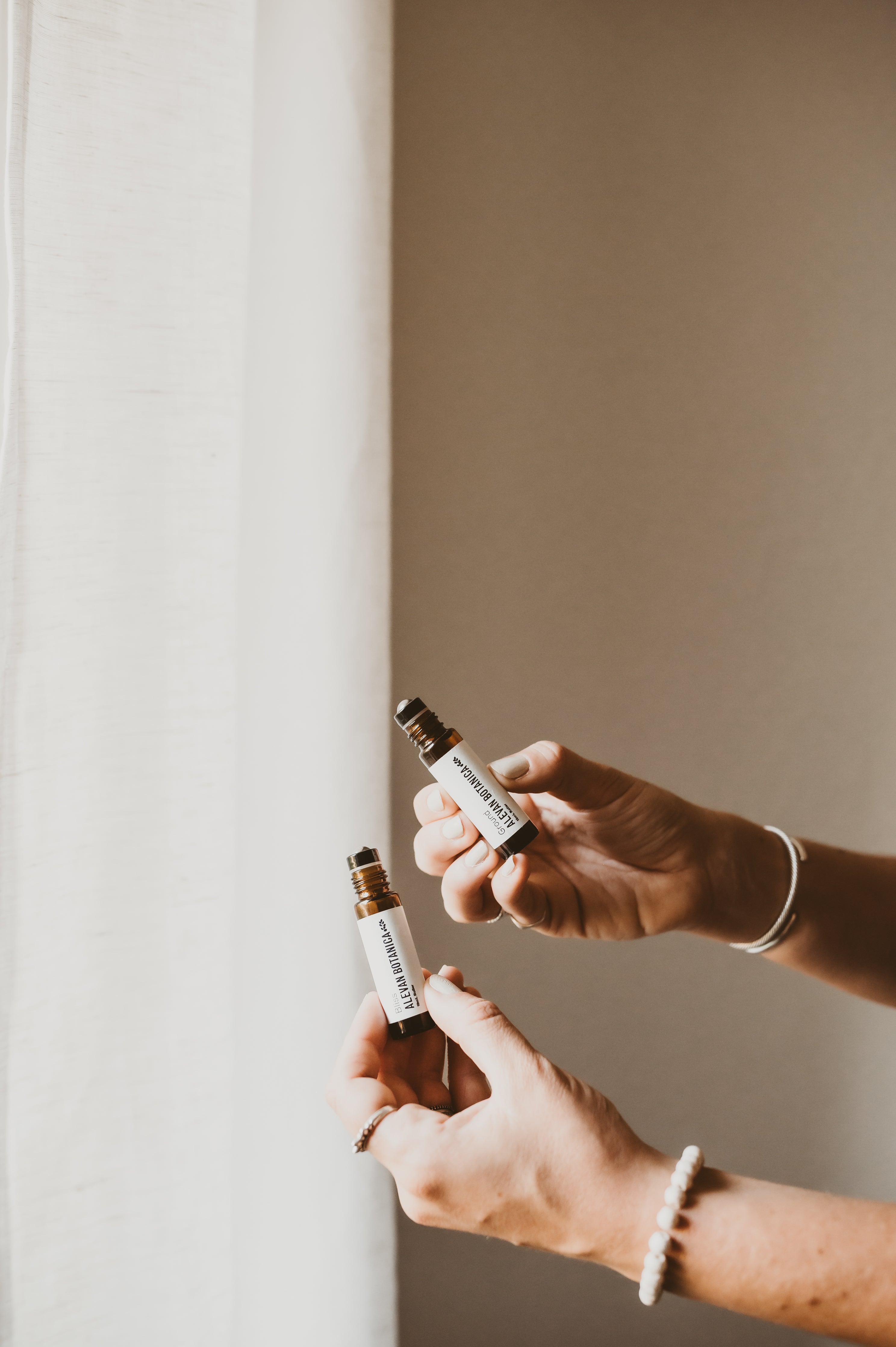 Our best-selling roller blends for lifting your mood and centering your energy in a set.
Bliss is an organic essential blend of sweet orange, ginger, ylang ylang and bergamot is designed to stabilize and refresh body, mind and spirit throughout the day. Citrus Oils are known to lift mood and enhance positive energy. Apply to pulse points. 
Ground is an organic essential oil blend of bergamot, sweet orange and frankincense to calm our emotions and gently uplift our spirits. Use this blend to steady your energy throughout the day.
Both Bliss and Ground are blended with organic jojoba oil, an oil that is deeply hydrating and moisturizing with antioxidant properties.
For external use only. Apply topically to pulse points. No dilution required; avoid sensitive skin areas such as eyes and nose. Each roll-on is made to order and non-refundable. All products ship from Peoria, IL within 2-3 business days. Each roller is 10mL and made with love in Illinois.