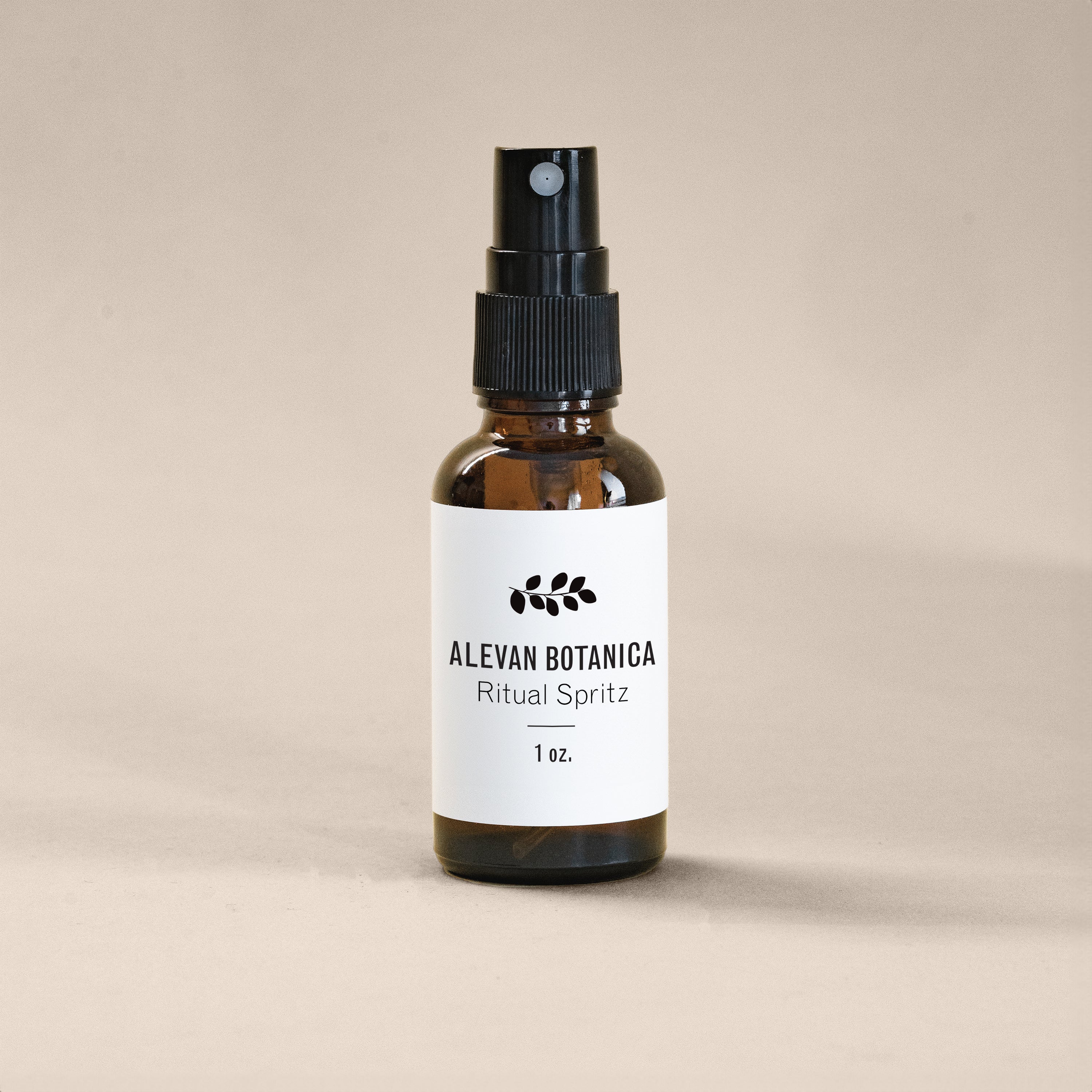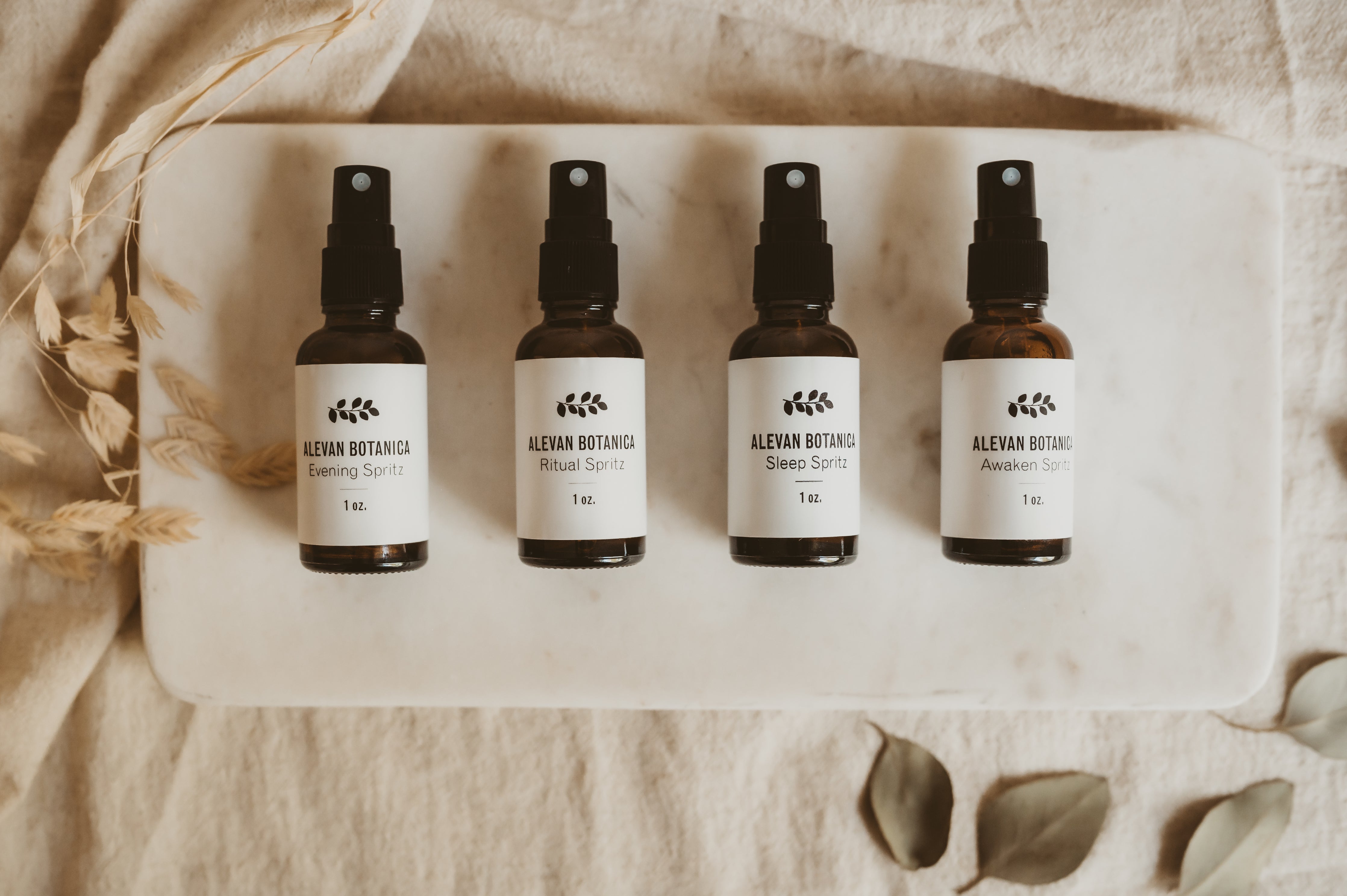 An aromatic spritzer made with the highest quality organic essential oils. Mist onto your face, yoga mat, and/or meditation cushion to soothe the spirit and calm the mind before you begin your practice.
Ritual Spritz is an organic essential oil blend of frankincense, cedarwood and lavender. A lovely start to your morning or evening rituals, allowing time for reflection and gratitude, as well a grounding moment to incorporate any time of the day.
Net 1oz
Made with love in Illinois.
Benefits:
FRANKINCENSE: Promotes tranquility and space for reflection.
CEDARWOOD: Harmonizing and stabilizing.
LAVENDER: Relaxes and soothes. Sattvic and tridoshic.

Ingredients:
Ingredients: Distilled water with Essential Oils Boswellia Carterii*, Cedrus Atlantica*, Lavandula Angustifolia*
*ORGANIC
Directions:
Store in a cool, dry location away from direct sunlight. For external use only.
Returns and Shipping:
Each spray is made to order and non-refundable. All products ship from Peoria, IL within 2-3 business days.