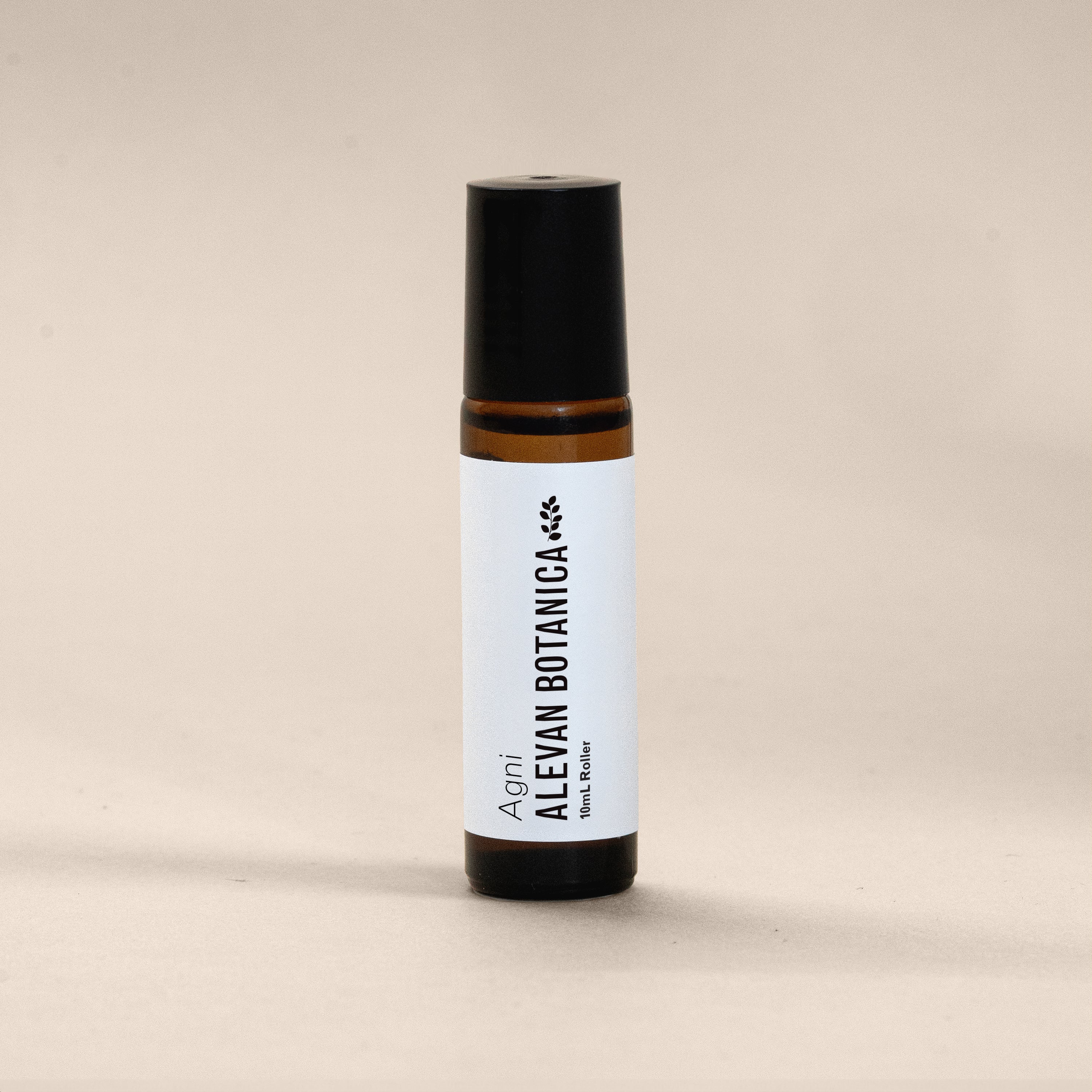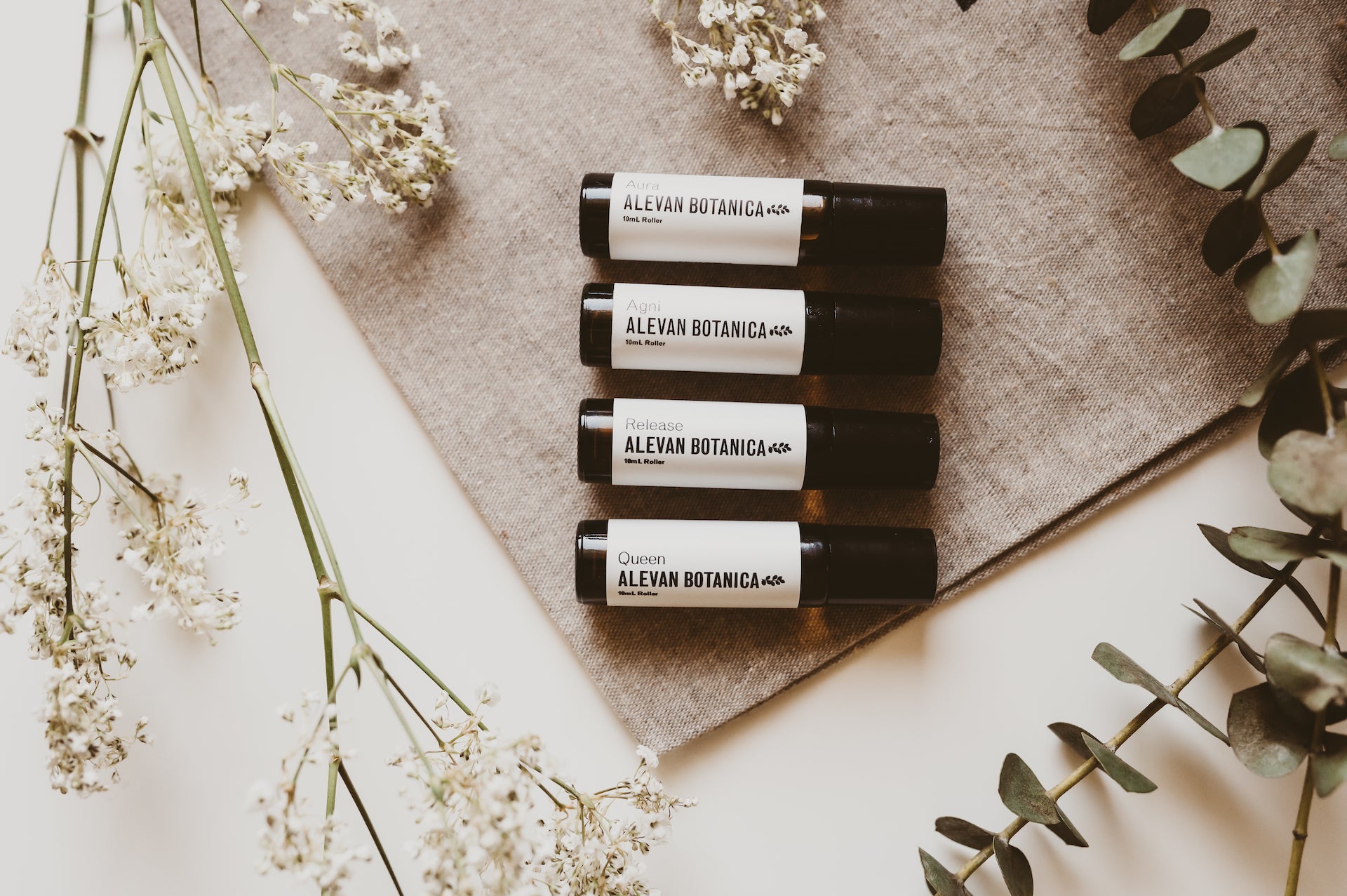 Our Agni Roller Blend is designed to support and soothe our digestive system. Agni means, fire, in Sanskrit. Ayurveda believes our digestive fire is the key to our health and well-being. Apply this blend onto the abdomen or pulse points to soothe discomfort and pain. Relax and enjoy comfort and calm.
The organic essential oils of peppermint, ginger and sweet fennel blend together to be a spicy, warm and settling aroma to calm the digestive system. This blend is combined with organic sesame oil as the base of this blend. Organic Sesame Oil is warming and grounding, perfect for easing any discomfort.
Net 10mL

Made with love in Illinois.
Benefits:
GINGER: Warming and cleansing. Ayurveda refers to ginger as universal medicine.
PEPPERMINT: Invigorating and stimulating. Balances excess Kapha and cools Pitta.
SWEET FENNEL: Increases energy, removes creative blocks and aids digestion.
Ingredients:
Ingredients: Sesame Oil*, Zingiber Oficinale*, Foeniculum Vulgare*, Mentha Piperita*

*ORGANIC
Directions:
For external use only. Apply topically. Apply directly to stomach and massage gently. No dilution required; avoid sensitive skin areas.
Returns and Shipping:
Each roller blend is made to order and non-refundable. All products ship from Peoria, IL within 2-3 business days.