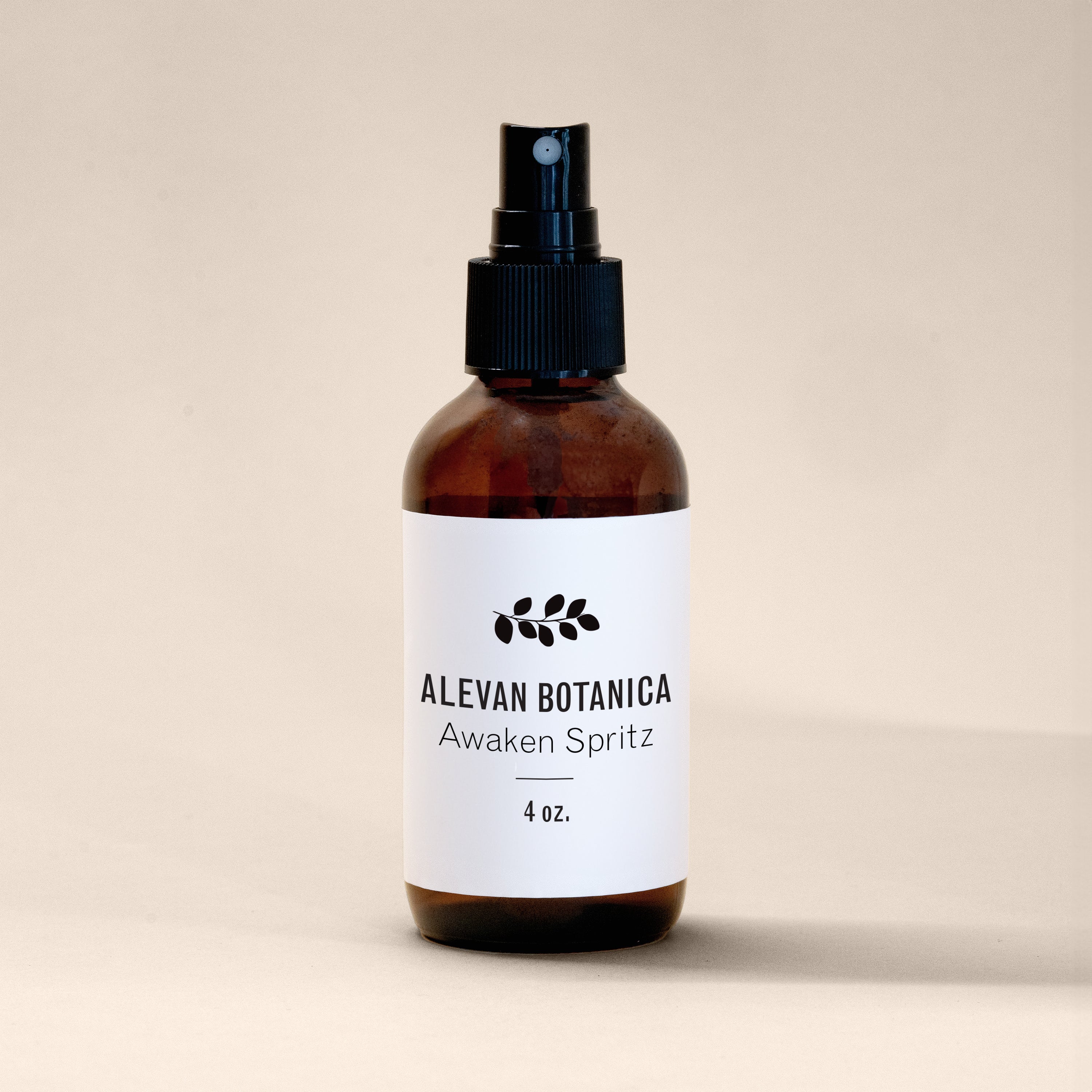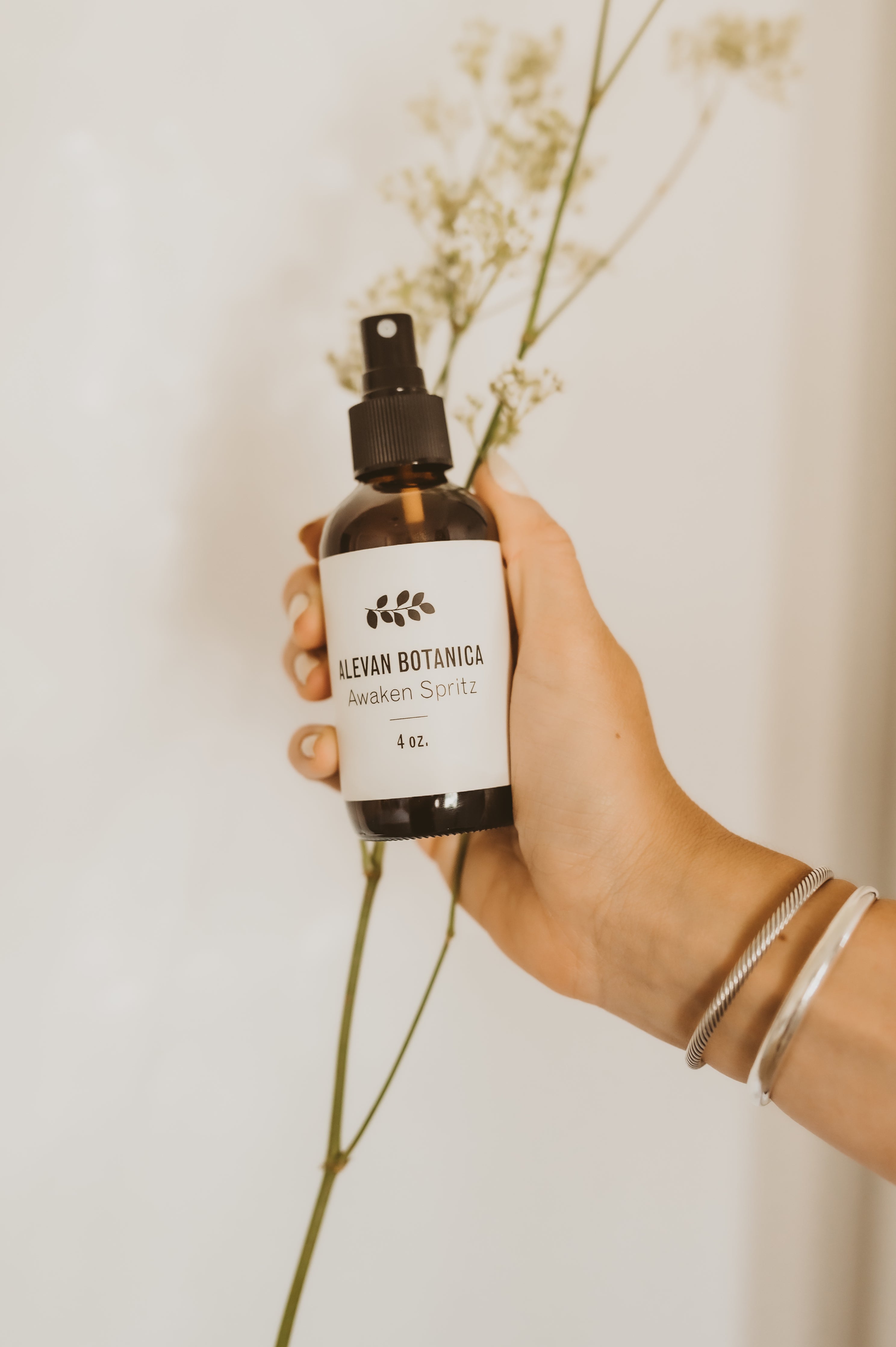 An aromatic spritzer made with the highest quality organic essential oils. Mist onto your face or in your home in the morning for a burst of energy or throughout your day to re-energize and re-focus. Awaken Spritz is great to keep at your desk for an afternoon work or study break, as well as an uplifting room spray.
The blend of juniper berry, eucalyptus and lemon are cleansing and purifying to any stagnation, lethargy or tiredness in the morning or throughout your day. Mist onto your face or space and take a deep, cleansing breath. Safe for daily and frequent use.
Net 4oz
Made with love in Illinois.
Benefits:
JUNIPER BERRY: Detoxifying and cleansing. Good for Kapha imbalance.
LEMON: Air purifying and refreshing. Helpful for Kapha congestion.
EUCALYPTUS: Uplifting and cooling. Good for Kapha imbalance.

Ingredients:
Ingredients: Distilled water with Essential Oils Juniperus Communis*, Citrus Limon*, Eucalyptus Globulus*
*ORGANIC
Directions:
Store in a cool, dry location away from direct sunlight. For external use only.
Returns and Shipping:
Each spray is made to order and non-refundable. All products ship from Peoria, IL within 2-3 business days.