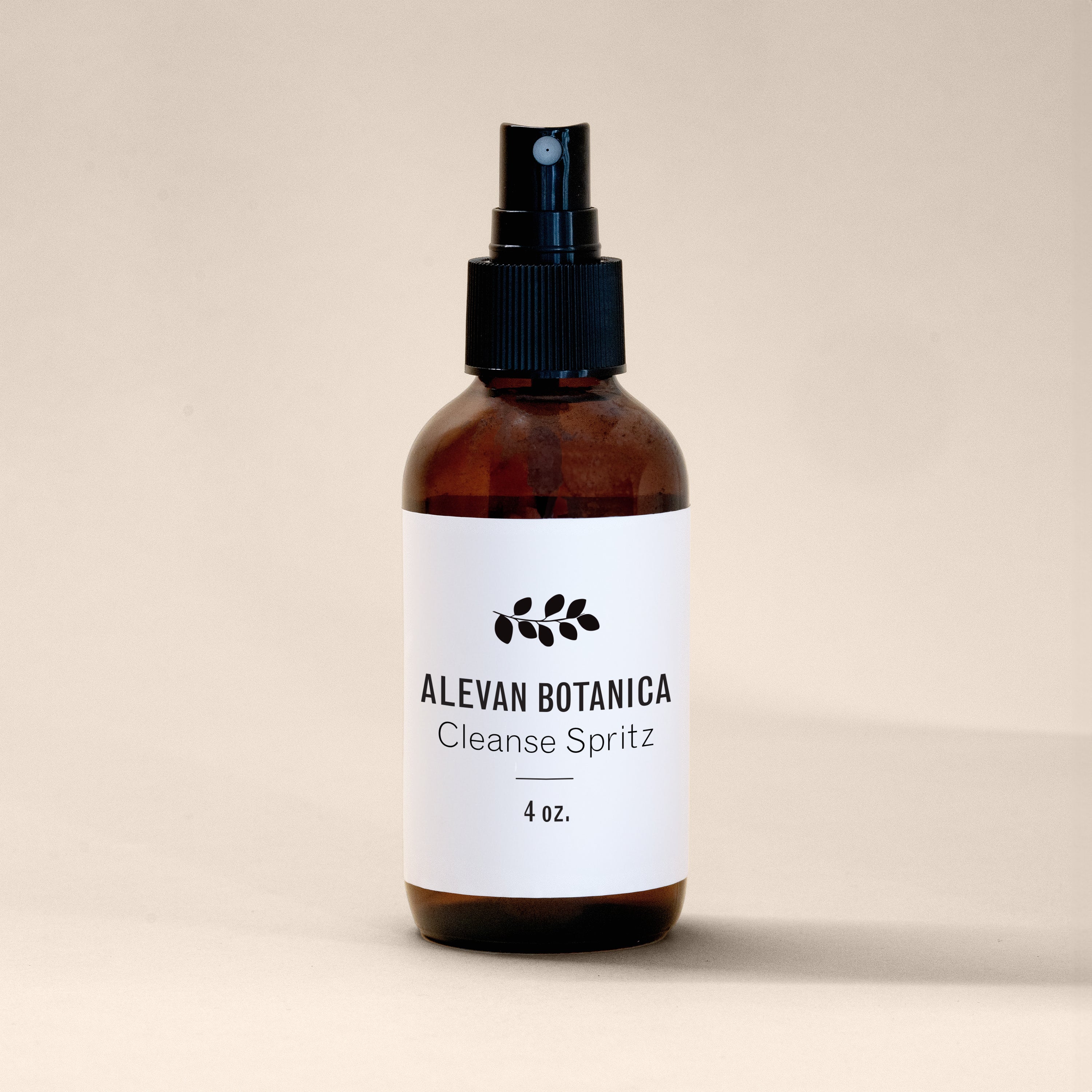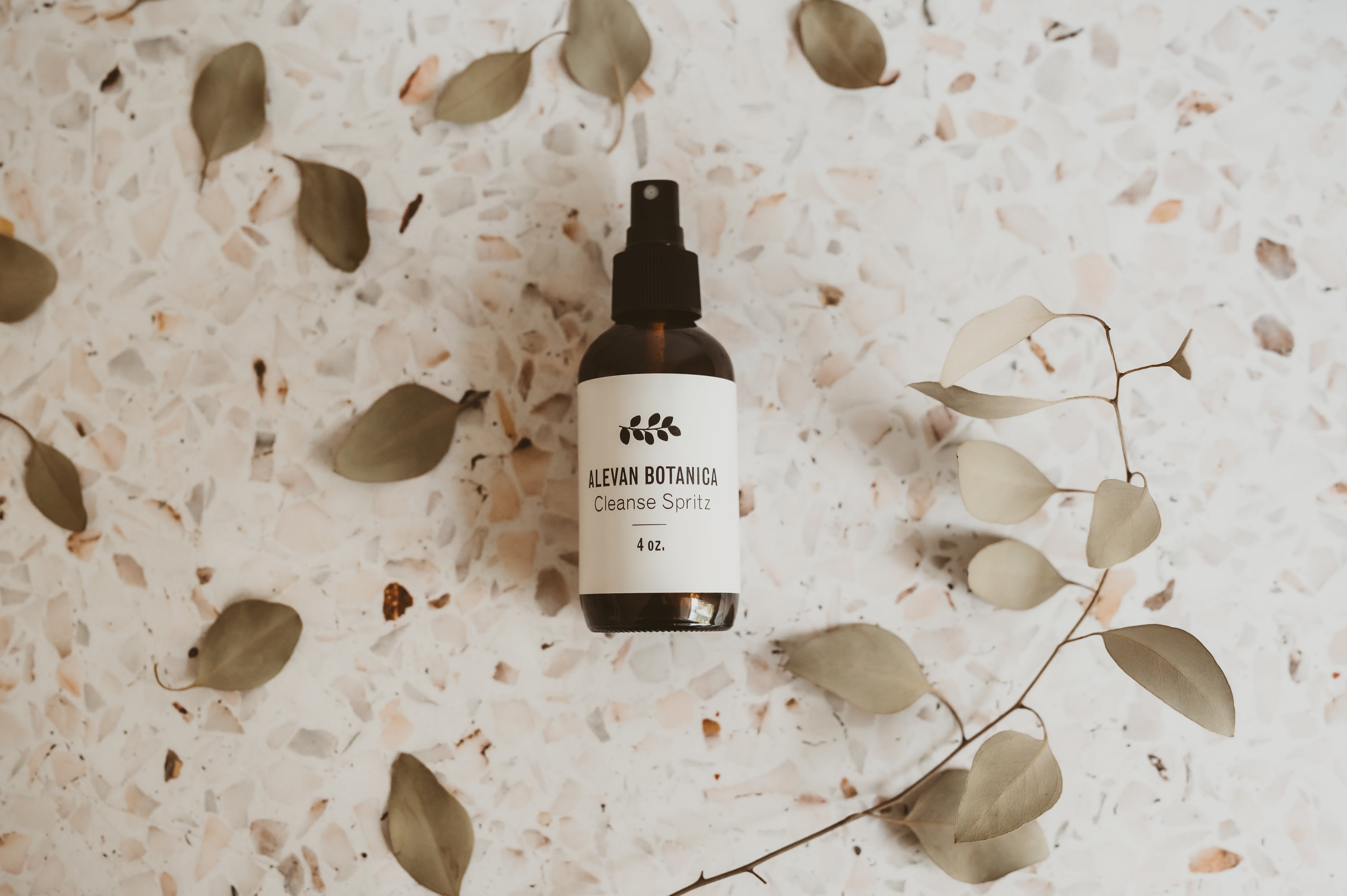 An aromatic spritzer made with the highest quality organic essential oils. Mist onto your face, yoga mat, or space to cleanse and clear the energy
Cleanse Spritz is an organic essential oil blend of laurel, eucalyptus, lavender. Use throughout your day as a way to cleanse your physical space and soothe the mind. Eucalyptus is purifying and cleansing, while lavender is antiviral and laurel is antibacterial. 
Net 4oz
Made with love in Illinois.
Benefits:
LAUREL: Increase circulation. Confidence and courage.
EUCALYPTUS: Uplifting and cooling. Good for Kapha imbalance.
LAVENDER: Relaxes and soothes. Sattvic and tridoshic.

Ingredients:
Ingredients: Distilled water with Essential Oils Eucalyptus globulus*, Laurus nobilis*, Lavandula Angustifolia*
*ORGANIC
Directions:
Store in a cool, dry location away from direct sunlight. For external use only.
Returns and Shipping:
Each spray is made to order and non-refundable. All products ship from Peoria, IL within 2-3 business days.