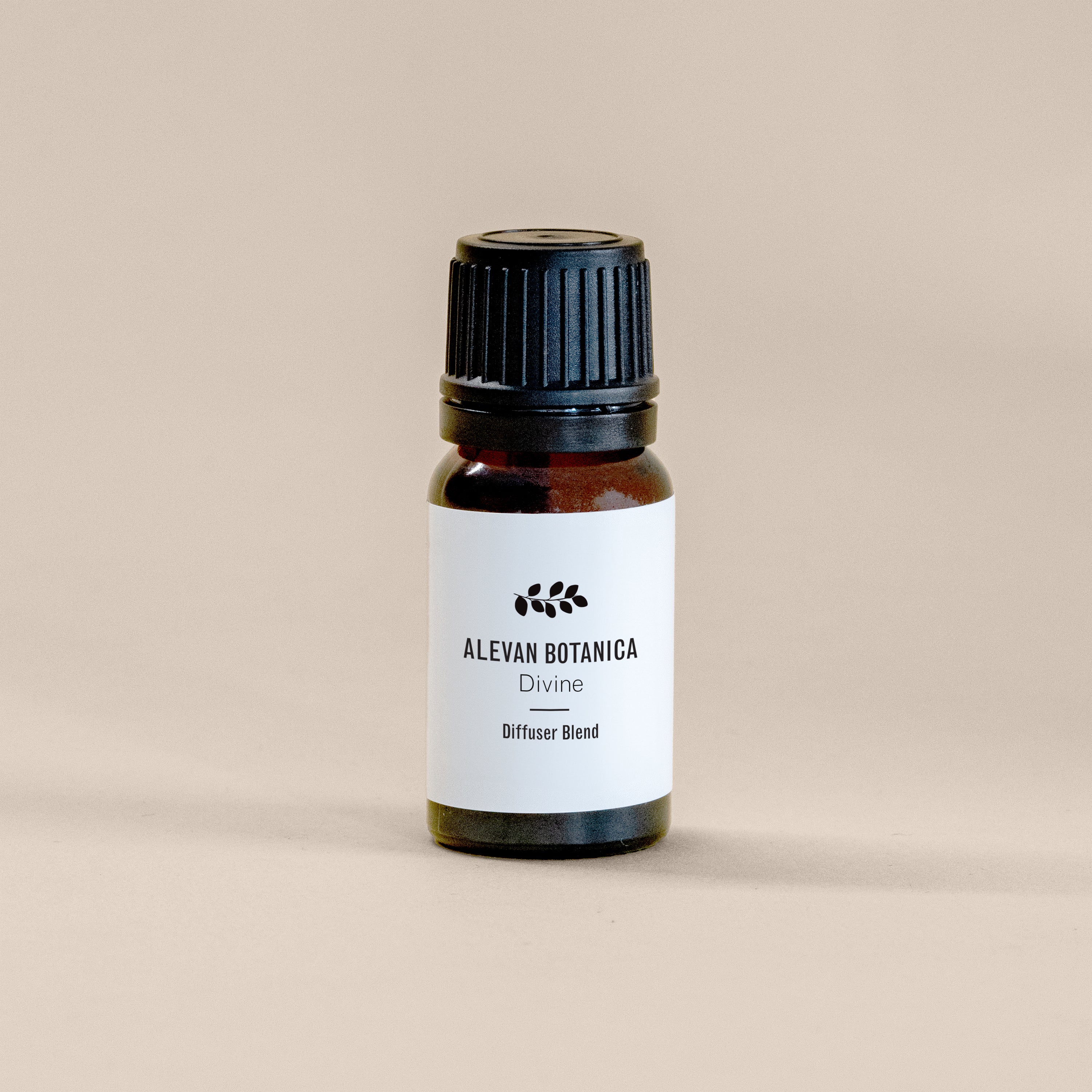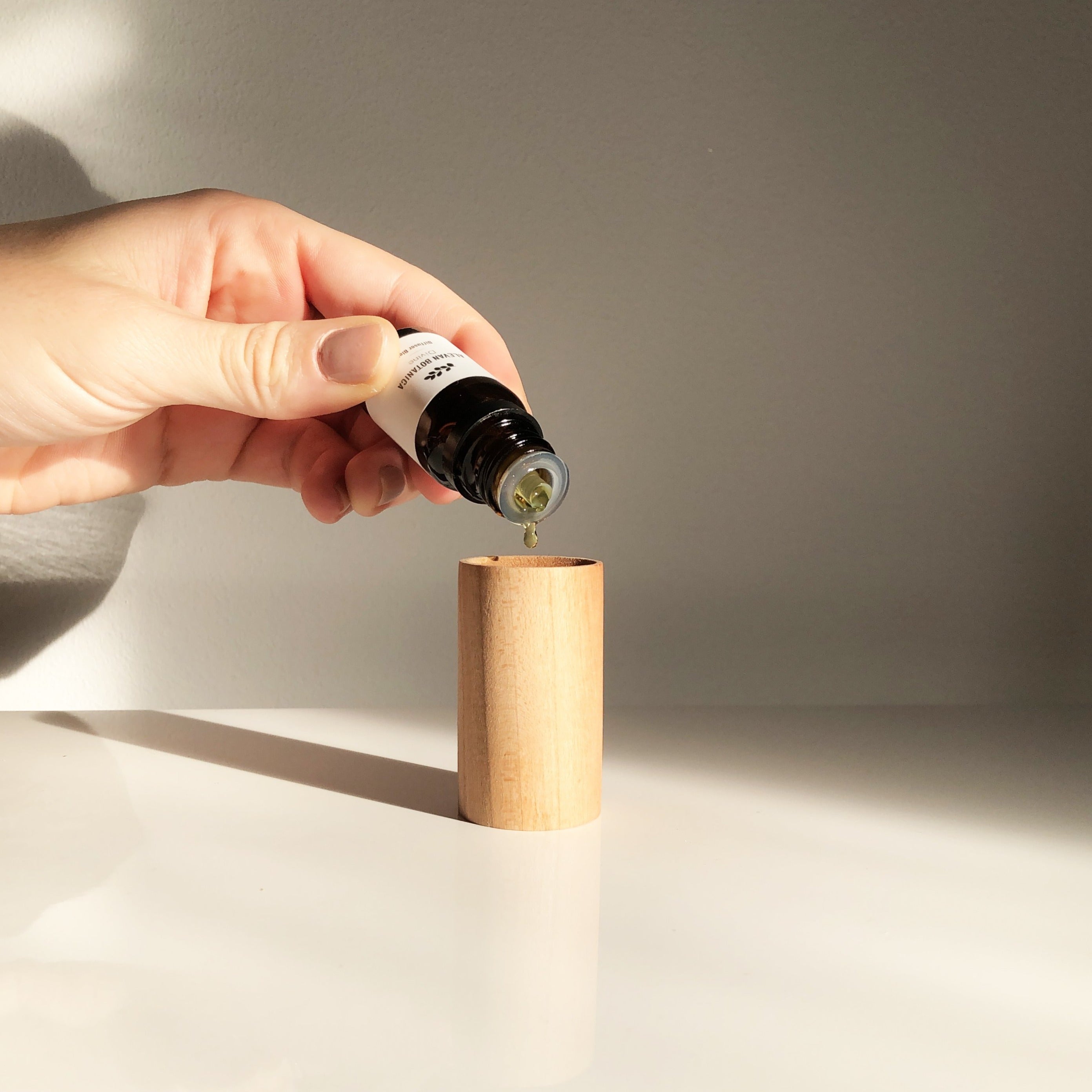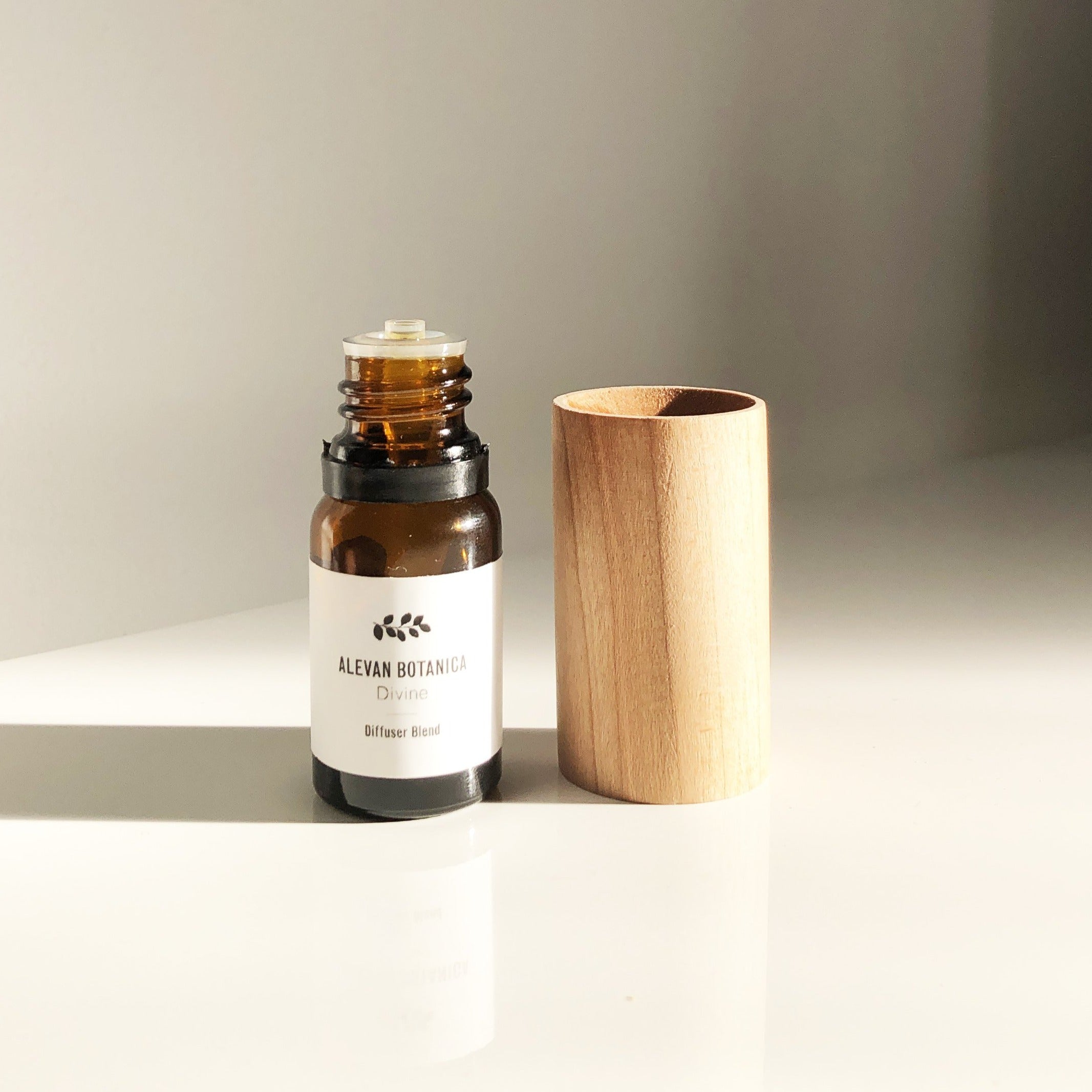 Indulge in the aroma of florals, with a citrus accent. Inspire connection to yourself and others as our Divine blend fills your space. 
Divine Blend features the organic essential oil blend of ylang ylang, sweet orange and geranium for a citrus and floral aroma that is stabilizing, comforting and relaxing. Ylang ylang is cooling to the mind in states of stress and sweet orange gently uplifts, while geranium eases feelings of restlessness or anxiousness.
Net 10mL
Made with love in Illinois.
Benefits:
YLANG YLANG: Mood-boosting and anxiety-reducing. Soothes excess Vata and Pitta.
SWEET ORANGE: Refreshing and rejuvenating. Stabilizies and uplifts emotions.
GERANIUM: Soothes and enhances energy. Reduces Pitta and balances Vata.
Ingredients:
Essential Oils: Cananga Odorata*, Citrus Sinensis*, Pelargonium X Asperum* 

*ORGANIC
Directions:
Drop 5-10 drops in diffuser. Not for internal or topical use. Store in a cool, dry location away from direct sunlight.
Returns and Shipping:
Each diffuser blend is made to order and non-refundable. 
All products ship from Peoria, IL within 2-3 business days.