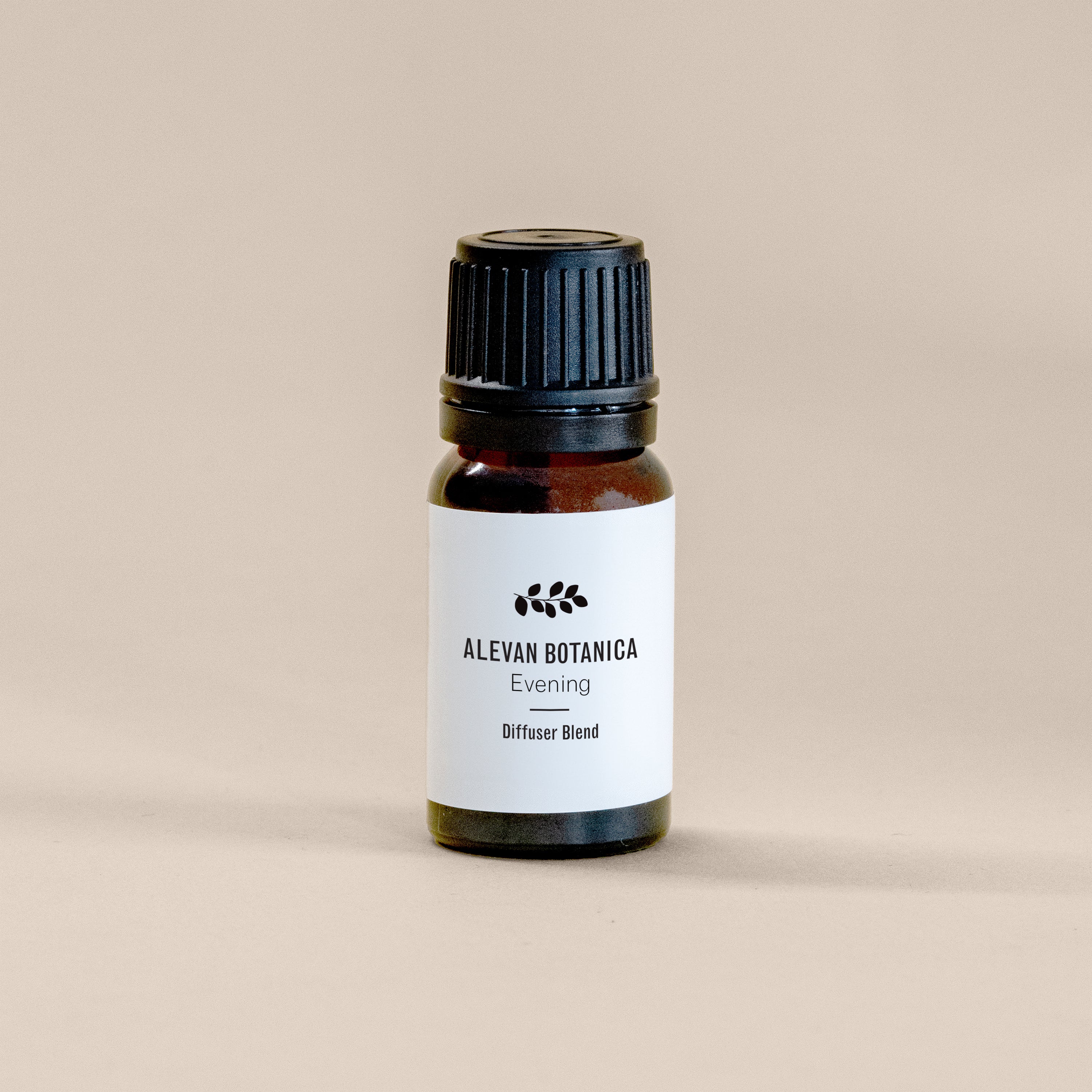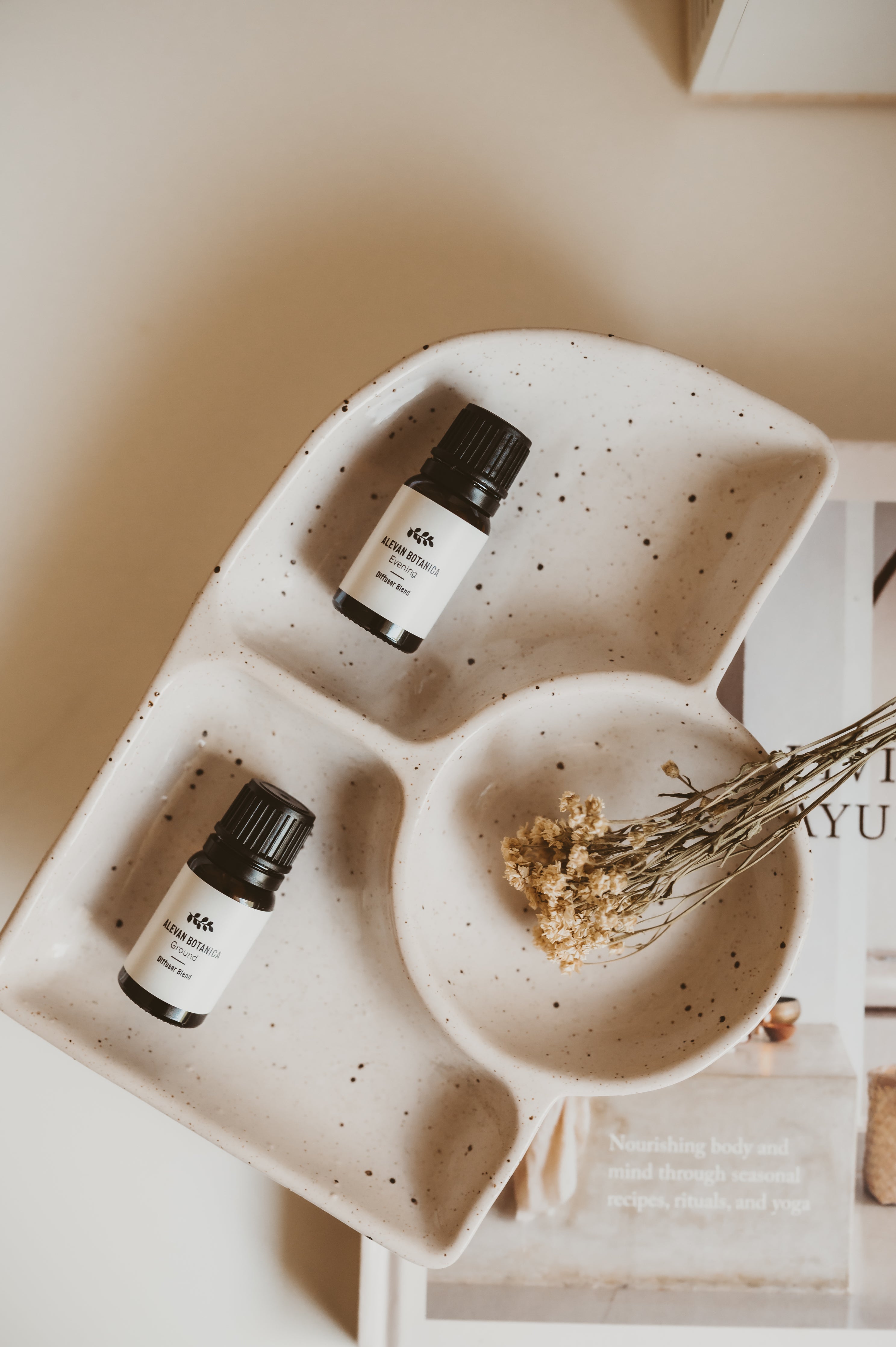 Fill your space with the sensual notes of patchouli, clary sage and ylang ylang to end your day. 
Evening is a blend of patchouli, clary sage and ylang ylang; this blend is grounding and earthy with floral notes. A unique blend designed to help transition from work to evening relaxation. Adding Evening to your nightly routine to balance and set the tone for rest and deep sleep.
Net 10mL
Made with love in Illinois.
Benefits:
PATCHOULI: Earthy aroma that grounds and centers. Great for meditation.
CLARY SAGE: Balances emotions. Useful for Vata and Pitta imbalances.
YLANG YLANG: Mood-boosting and anxiety-reducing. Soothes excess Vata and Pitta.

Ingredients:
Ingredients: Pogostemon Cablin*, Salvia Sclarea*, Cananga Odorata*
*ORGANIC
DIRECTIONS:
Drop 5-10 drops in diffuser. Not for internal or topical use. Store in a cool, dry location away from direct sunlight.
RETURNS AND SHIPPING:
Each diffuser blend is made to order and non-refundable. All products ship from Peoria, IL within 2-3 business days.