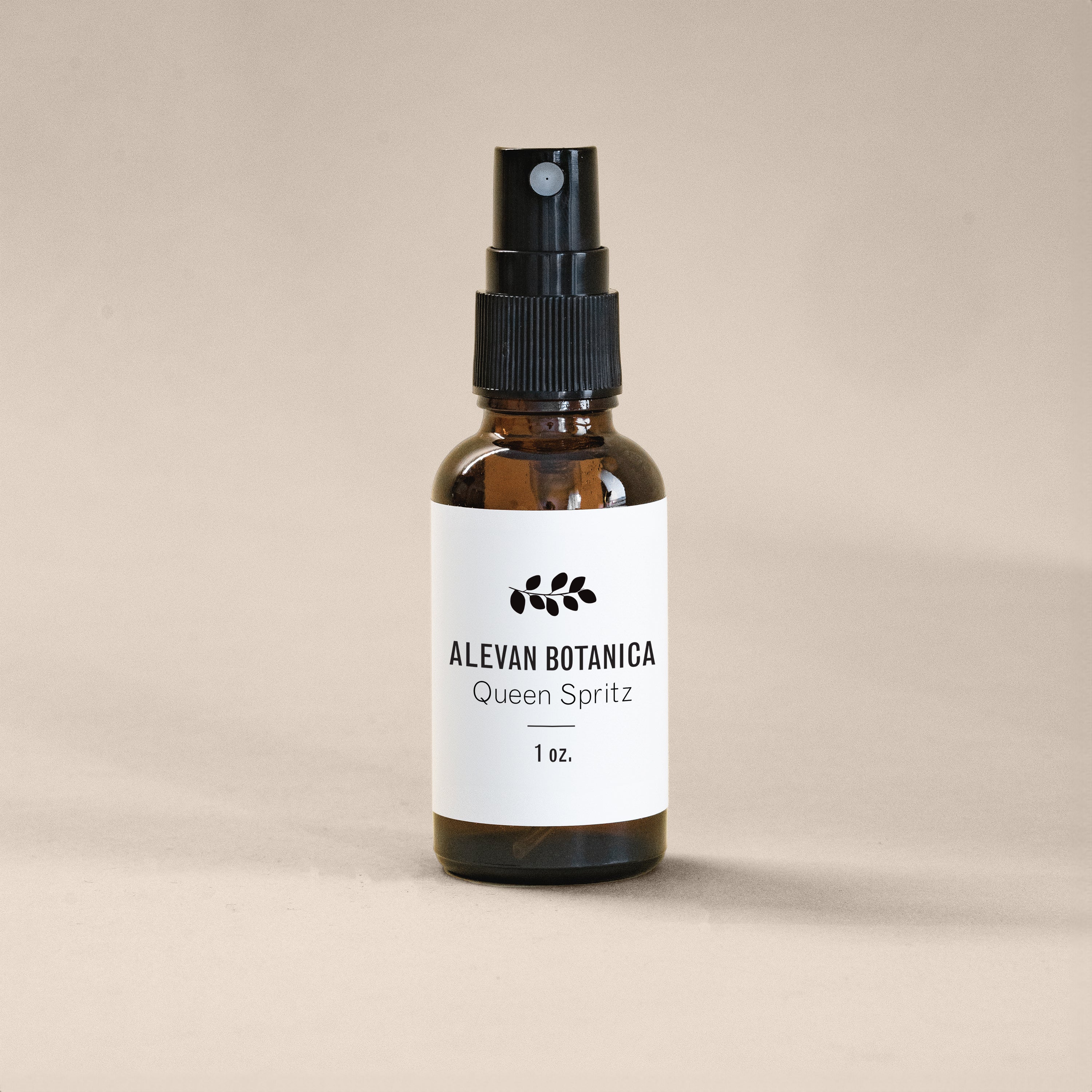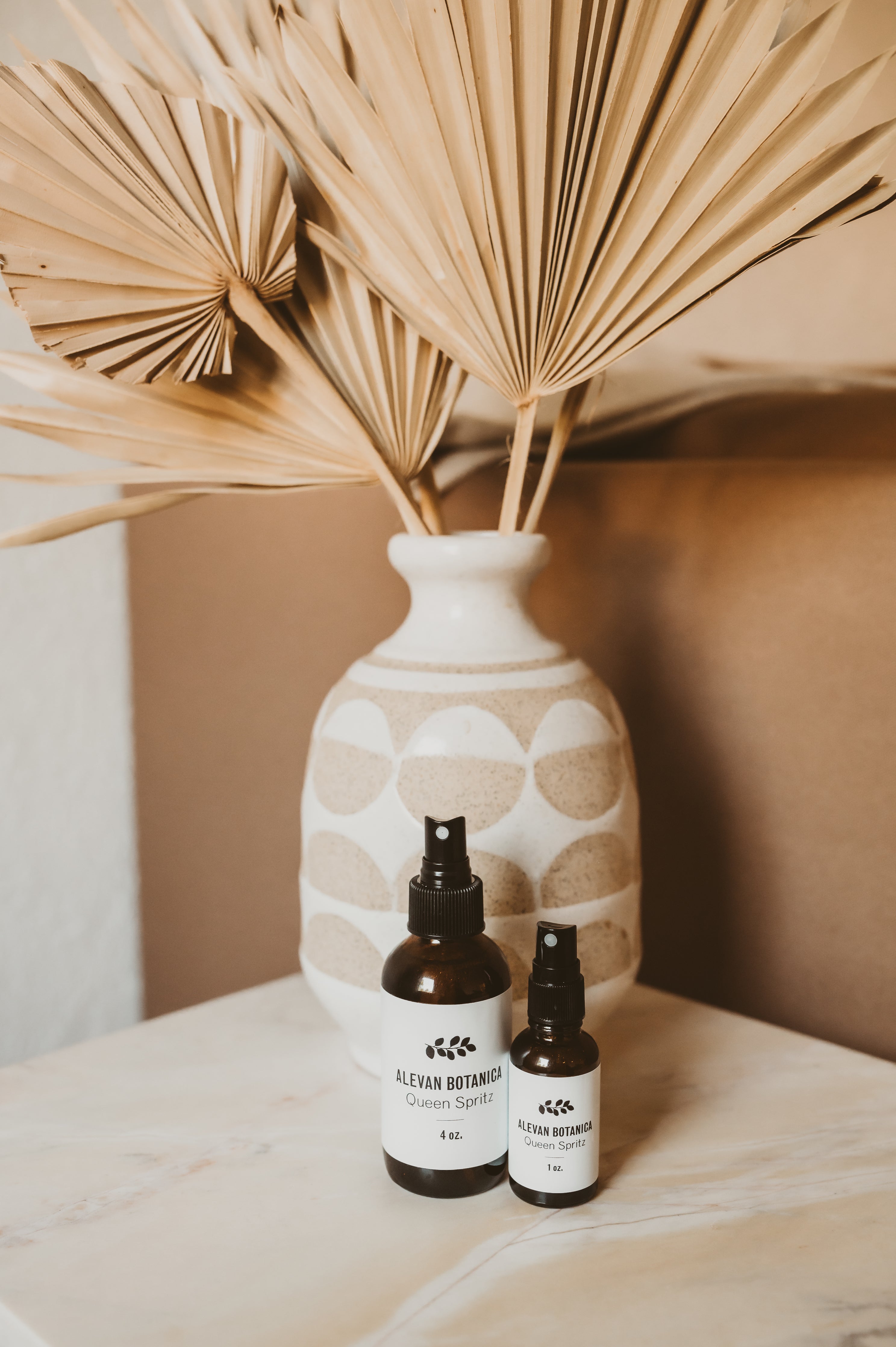 A balancing and comforting spray to support women's health and balance hormones; mist yourself and your space. 

This organic essential oil spritzer of clary sage, lavender, bergamot and geranium soothes pain, relaxes the body and indulges the queen in us all. Clary sage and geranium bring balance to body and mind, while bergamot uplifts mood.
Net 1oz.

Made with love in Illinois.
Benefits:
GERANIUM: Soothes and enhances energy. Reduces Pitta and balances Vata.
LAVENDER: Relaxes and soothes. Sattvic and tridoshic.
CLARY SAGE: Balances emotions. Useful for Vata and Pitta imbalances.
BERGAMOT: Fresh citrus aroma. Mood-lifting and stress-relieving.
Ingredients:
Ingredients: Pelargonium X Asperum* , Lavandula Angostifolia*, Salvia Sclarea*, Citrus Aurantium Bergamia*, Distilled Water

*ORGANIC
Directions:
Store in a cool, dry location away from direct sunlight. For external use only. Mist onto face, body, room or linens.
Returns and Shipping:
Each spritzer is made to order and non-refundable. All products ship from Peoria, IL within 2-3 business days.