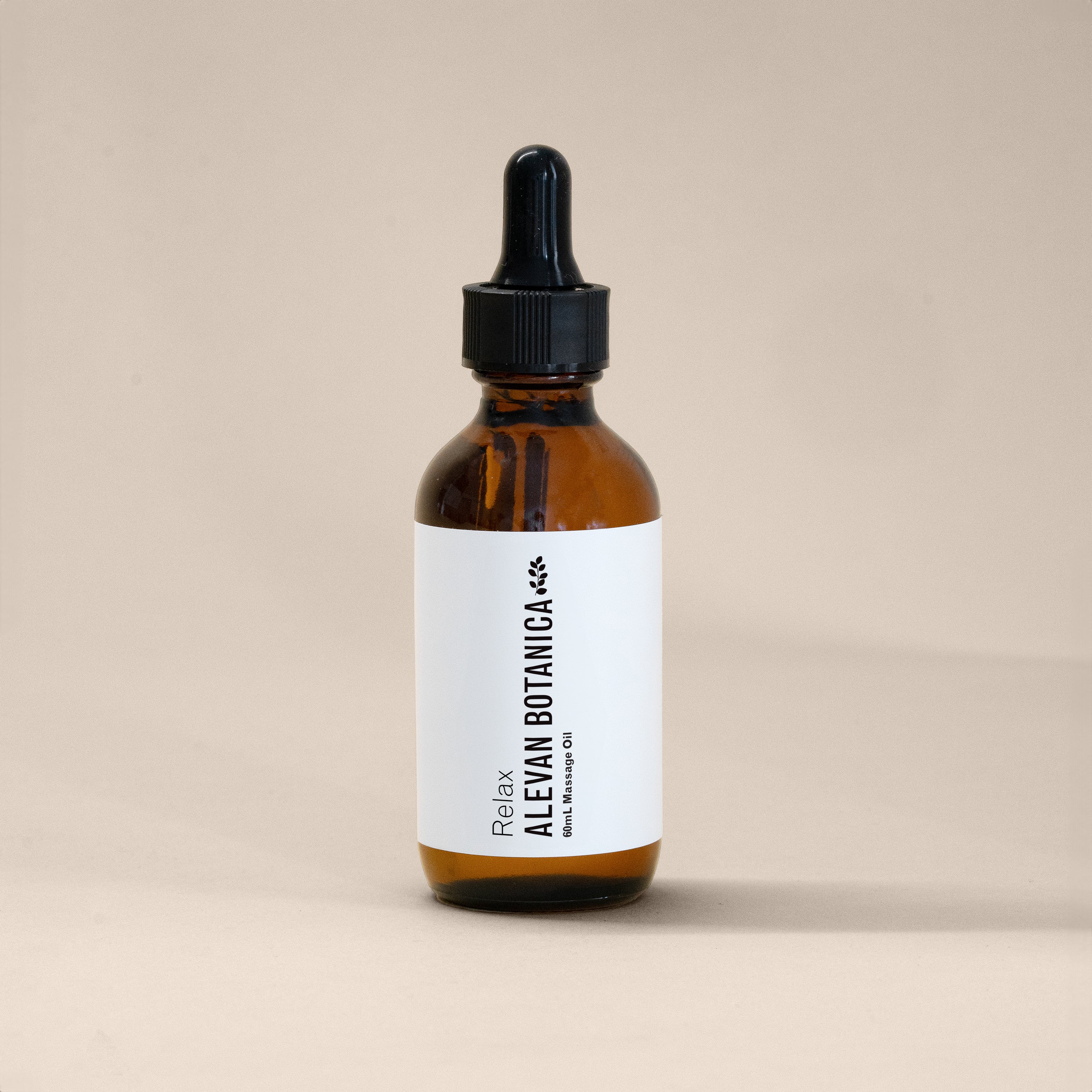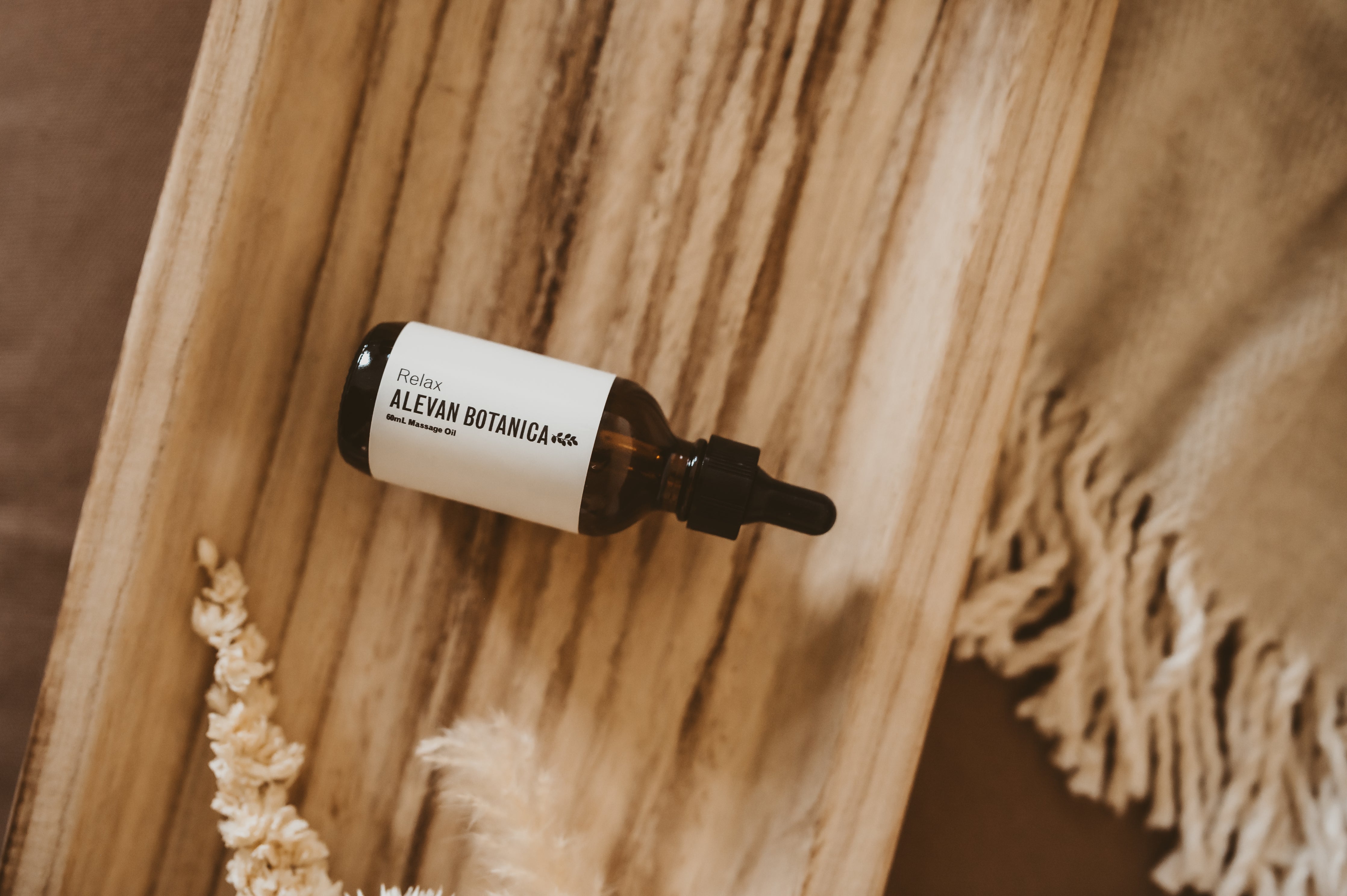 A calming massage oil blend to relax and calm the body, mind and soul. This oil is great for evening relaxation rituals, full body or scalp and foot massage to hydrate the skin, reduce anxiety and relax the mind.
Relax is an organic essential oil blend of roman chamomile, frankincense and lavender. This blend is designed to help us calm our nervous system and prepare for rejuvenating sleep. Massage onto skin after an evening shower or bath to prepare for deep rest, release tension and anxiety.
Net 2oz.

Made with love in Illinois.
Benefits:
LAVENDER: Relaxes and soothes. Sattvic and tridoshic.
ROMAN CHAMOMILE: Promotes quality sleep. Useful for Pitta and Vata imbalance.
FRANKINCENSE: Promotes tranquility and space for reflection.

Ingredients:
Ingredients: Jojoba Oil*, Lavandula Angustifolia*, Chamaemelum nobile*, Boswellia Carterii*

*ORGANIC
Directions:
For external use only. Apply topically to skin. No dilution required; avoid sensitive skin areas.
Returns and Shipping:
Each massage oil is made to order and non-refundable. All products ship from Peoria, IL within 2-3 business days.