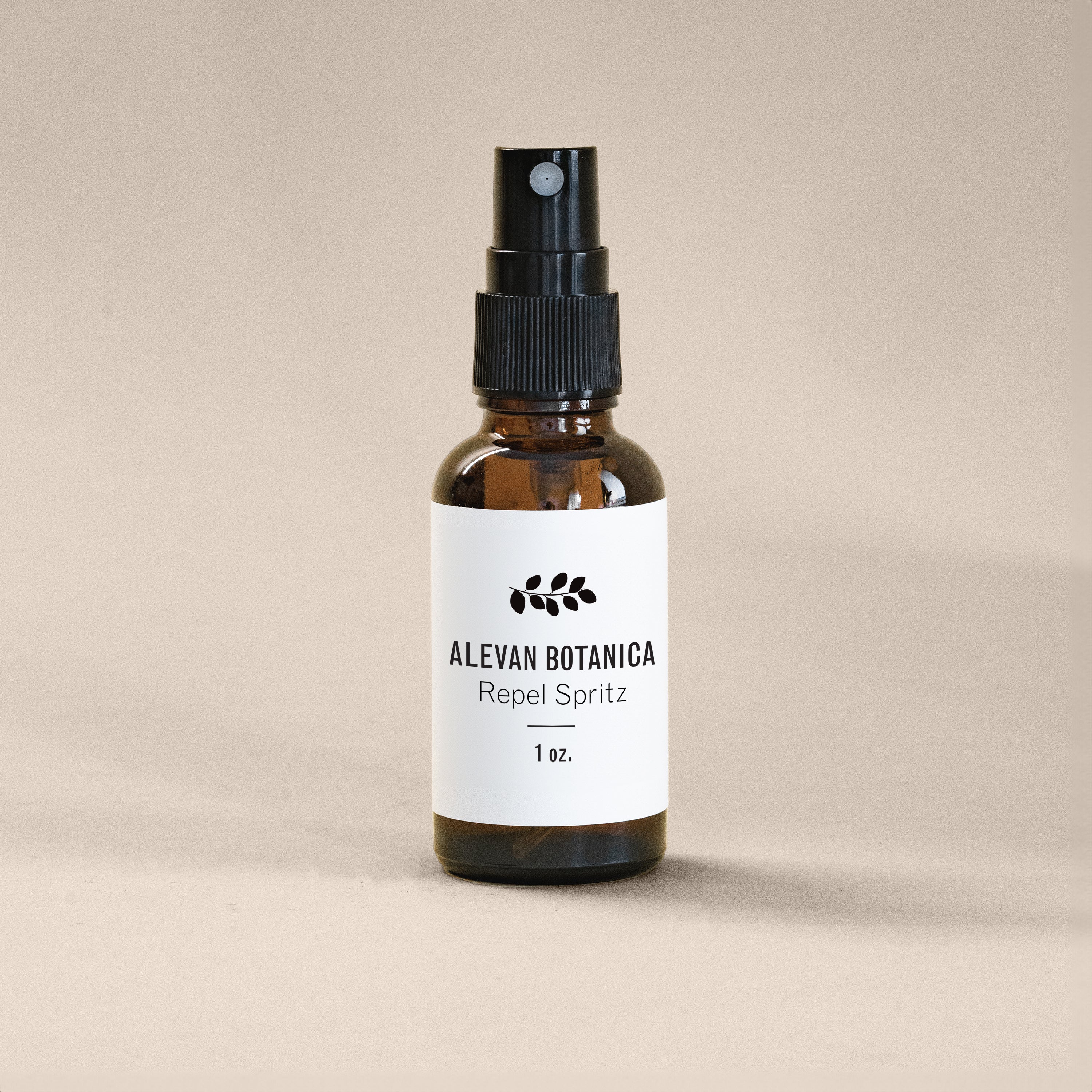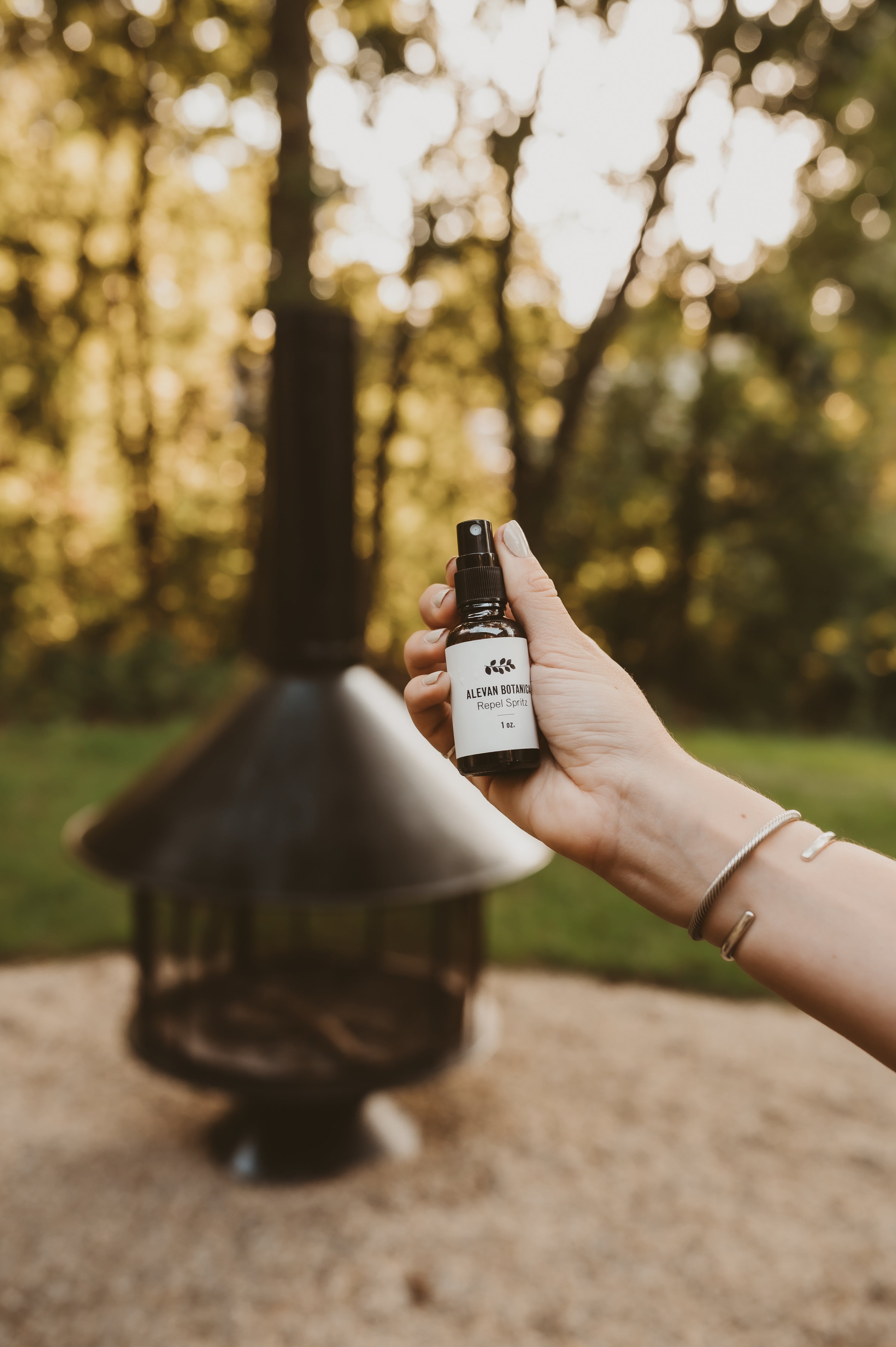 Repel bugs and pests naturally with Repel. Repel is an insect repellent, perfect for use anywhere your adventures take you - from dining al fresco to camping. A powerhouse blend of lemongrass, cedarwood, patchouli, geranium and peppermint - it is fresh in aroma with notes of citrus and mint. 
Net 1oz
Made with love in Illinois.
Benefits:
PATCHOULI: Earthy aroma that grounds and centers. Great for meditation.
CEDARWOOD: Harmonizing and stabilizing.
GERANIUM: Soothes and enhances energy. Reduces Pitta and balances Vata.
LEMONGRASS: Rejuvenating and cleansing. Stimulates agni without aggravating Pitta dosha.
PEPPERMINT: Invigorating and stimulating. Balances excess Kapha and cools Pitta.
Ingredients:
Ingredients: Distilled water, Mentha x piperita*, Pogostemon Cablin*, Cymbopogon citratus*, Cedrus atlantica*, Pelargonium graveolens*
*ORGANIC
Directions:
Store in a cool, dry location away from direct sunlight. For external use only. Mist onto your face, room, linens, or mask.
Returns and Shipping:
Each spray is made to order and non-refundable. All products ship from Peoria, IL within 2-3 business days.