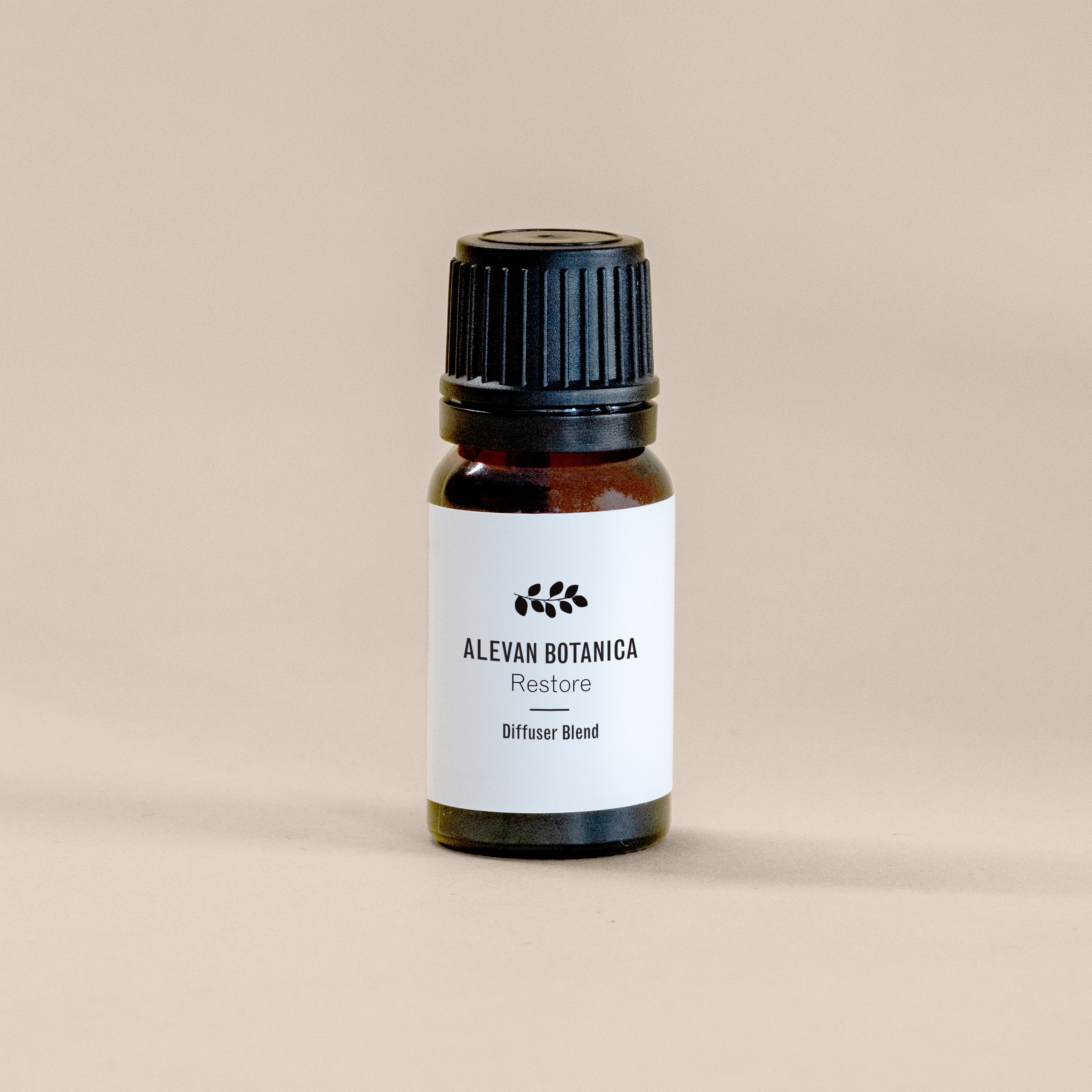 Fill your space with the soothing aroma of citrus and vetiver. The citrus uplifts and revitalizes while the grounding aroma of vetiver calms and stabilizes. Freshen and cleanse the air around you with an extra boost for your mental and emotional body.
Restore Diffuser Blend is an organic essential oil blend of Vetiver, Grapefruit and Lemongrass. Lemongrass naturally cleanses and purifies the air, while grapefruit provides gentle energy to body and mind. Vetiver grounds and centers for calm focus and clarity throughout your day.
Net 10mL
Made with love in Illinois.
Benefits:
VETIVER: Grounding and centering. Grounds Vata and cools Pitta doshas.
GRAPEFRUIT: Uplifting and air purifying. Reduces excess Kapha.
LEMONGRASS: Rejuvenating and cleansing. Stimulates agni without aggravating Pitta dosha.
Ingredients:
Essential Oils: Vetiveria Zizanoides*, Citrus Paradisii*, Cymbopogon Flexuosus*
*ORGANIC
Directions:
Drop 5-10 drops in diffuser. Not for internal or topical use. Store in a cool, dry location away from direct sunlight.
Returns and Shipping:
Each diffuser blend is made to order and non-refundable. All products ship from Peoria, IL within 2-3 business days.