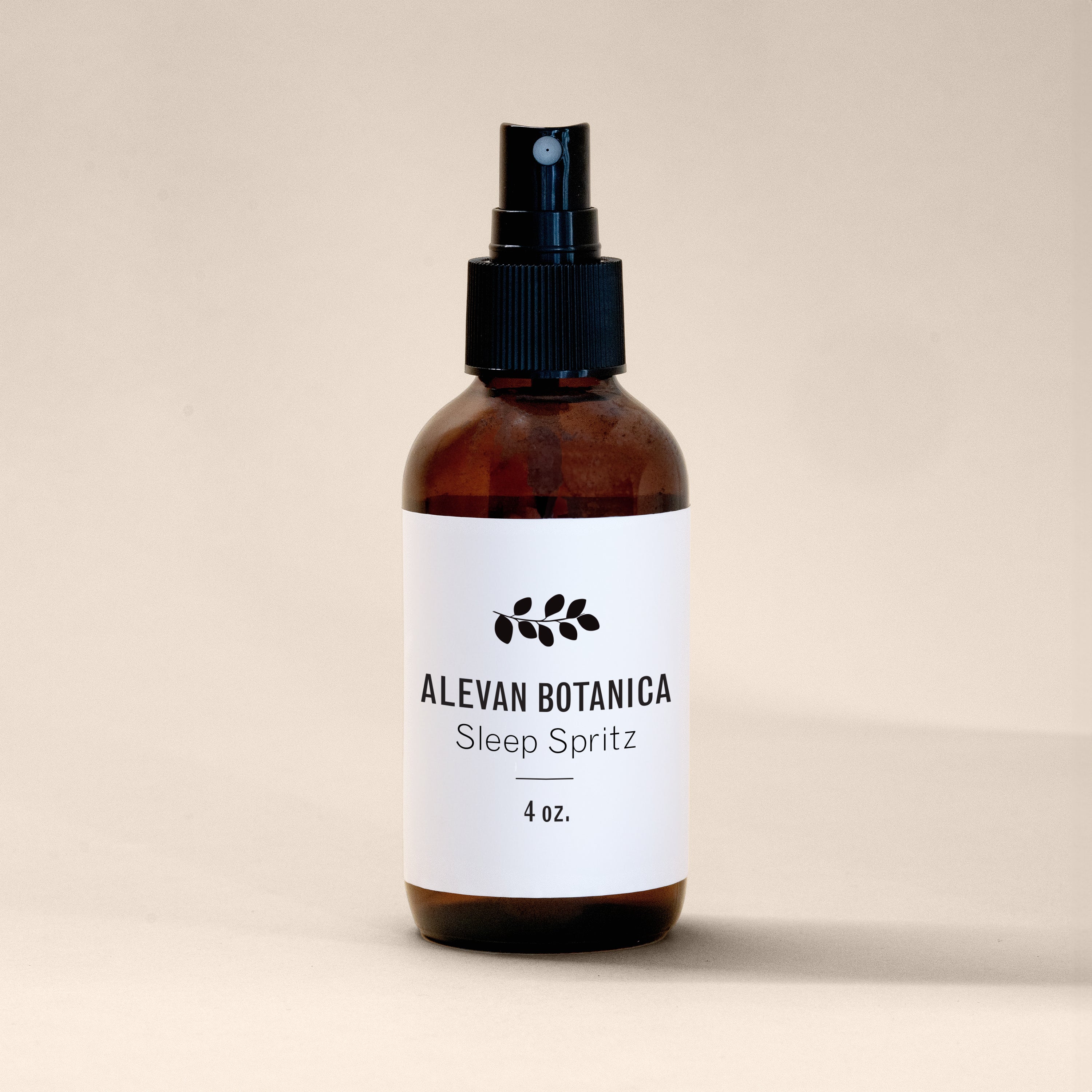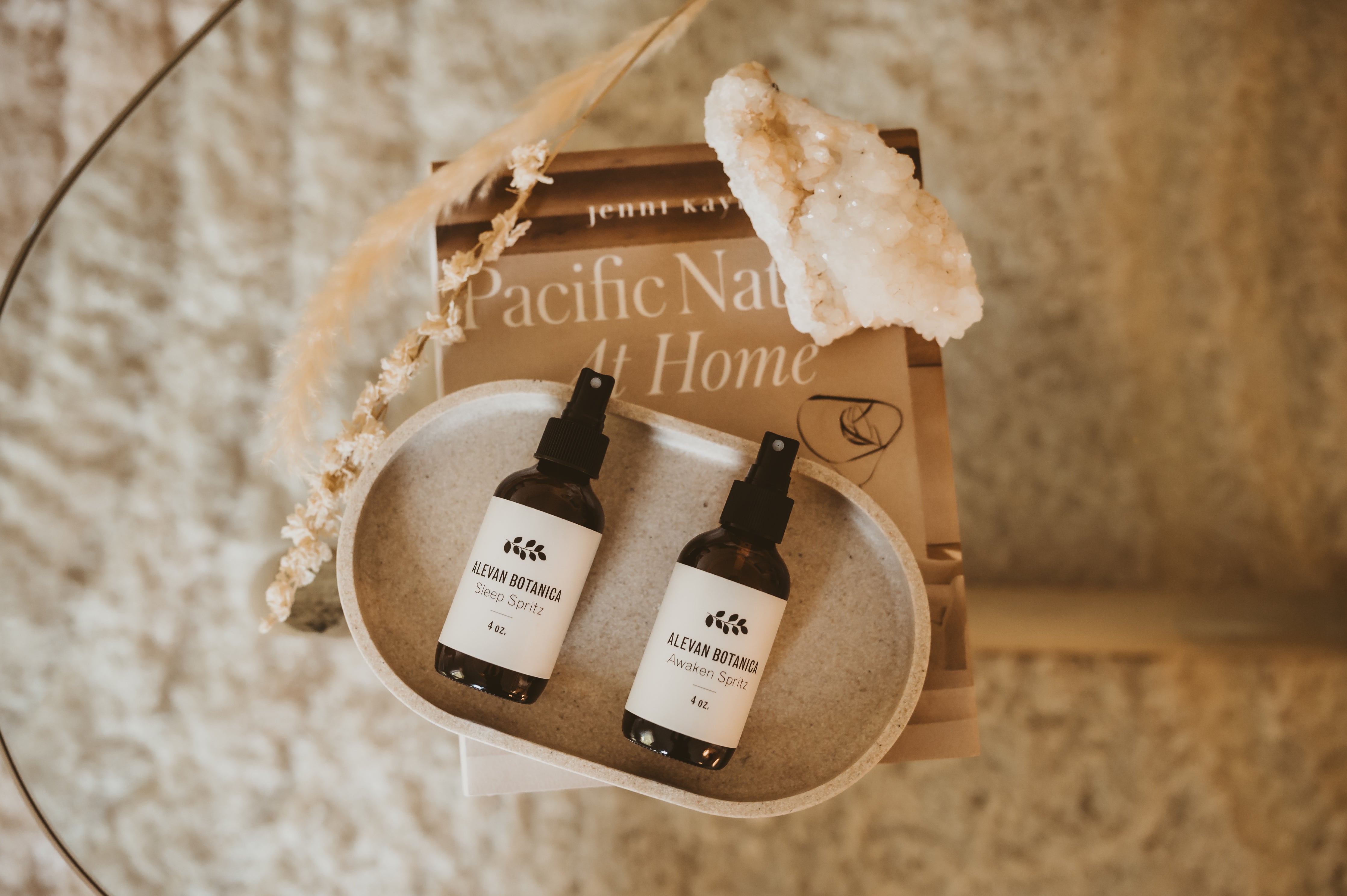 An aromatic spritzer made with the highest quality essential oils. Mist onto your face or body, pillows and/or bedroom to induce feelings of calm and restfulness. Sleep Spritz is a great beginning or end to your evening ritual inviting in rejuvenating, peaceful sleep. 
Sleep Spritz is an organic essential oil blend of vetiver, roman chamomile and lavender; this blend promotes peace, calm and rest. Vetiver is stabilizing to the mind while Roman Chamomile and Lavender soothe and relax. Safe for daily and frequent use.
Net 4oz
Made with love in Illinois.
Benefits:
LAVENDER: Relaxes and soothes. Sattvic and tridoshic.
CHAMOMILE: Promotes quality sleep. Useful for Vata and Pitta imbalances.
VETIVER: Grounding and centering. Grounds Vata and cools Pitta doshas.

Ingredients:
Ingredients: Distilled water with Essential Oils Lavandula Angustifolia*, Chamaemelum Nobile*, Vetiveria Zizanoides*
*ORGANIC
Directions:
Store in a cool, dry location away from direct sunlight. For external use only.
Returns and Shipping:
Each spray is made to order and non-refundable. All products ship from Peoria, IL within 2-3 business days.