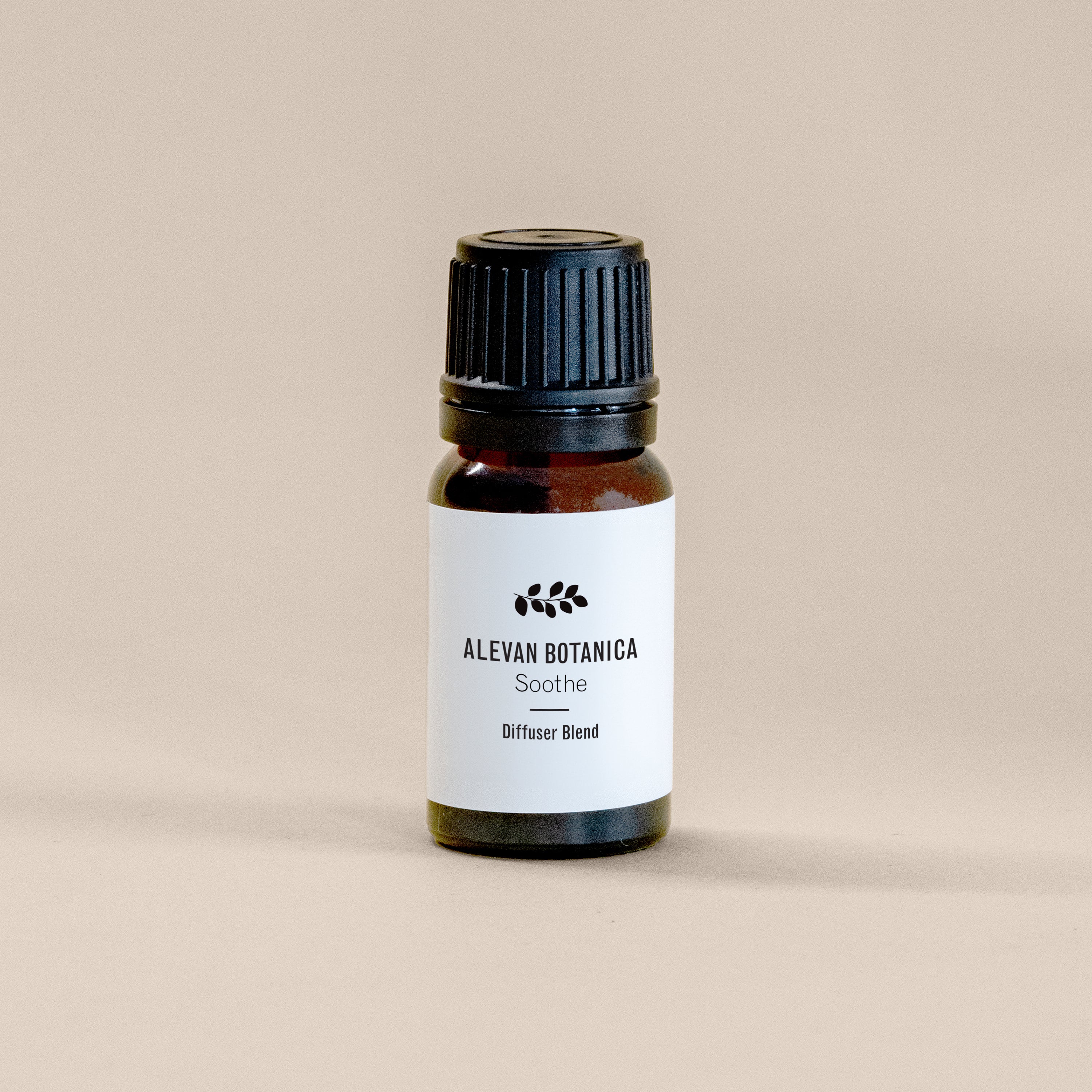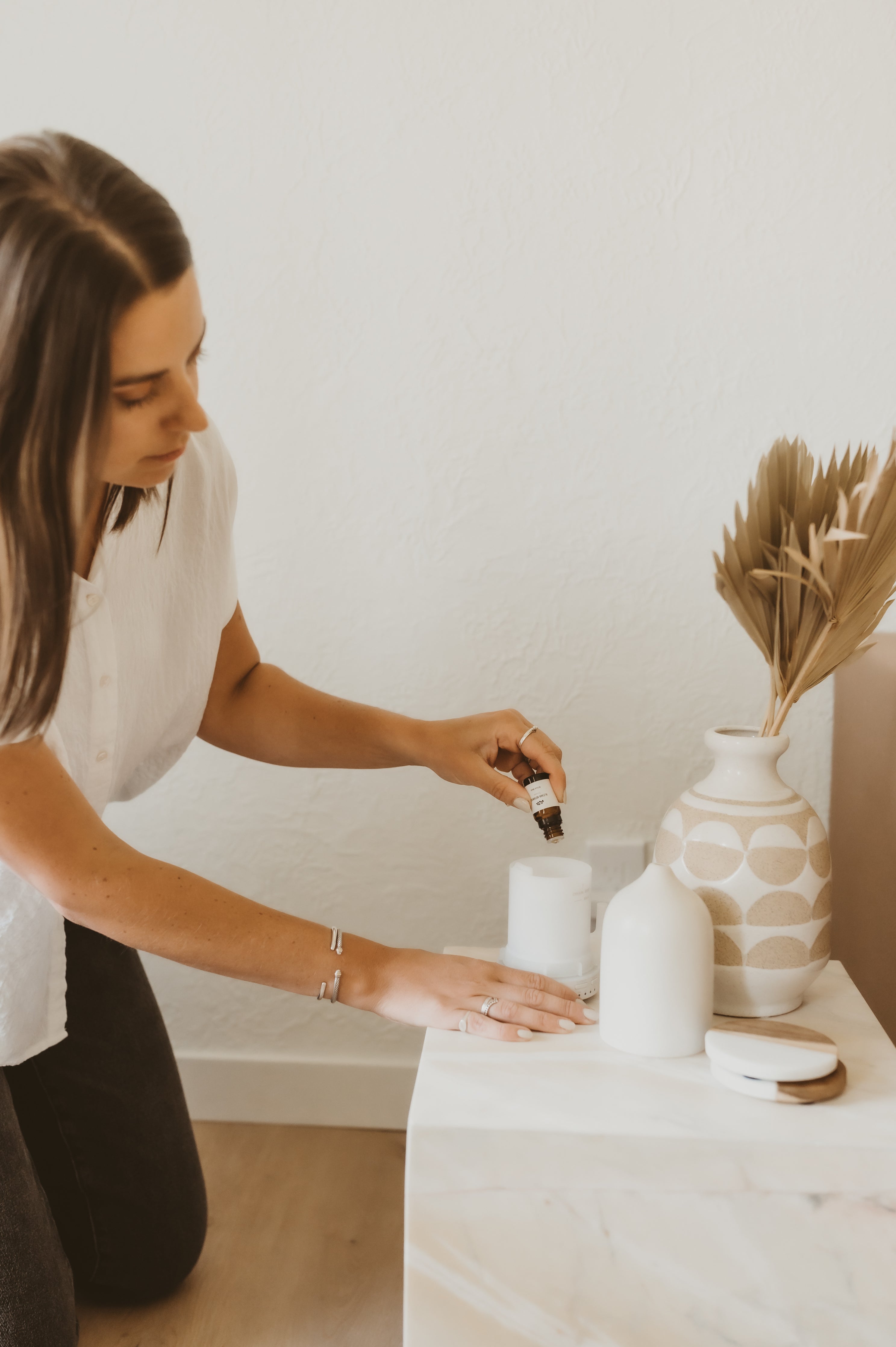 Find release with our Soothe diffuser blend. This blend allows for a calm state to release tension to ease the body and mind into relaxation and peace.
Net 10mL
Made with love in Peoria.
Benefits:
FRANKINCENSE: Promotes tranquility and space for reflection.
GERANIUM: Soothes and enhances energy. Reduces Pitta and balances Vata.
LAVENDER: Relaxes and soothes. Sattvic and tridoshic.

Ingredients:
Essential Oils: Lavandula Angustifolia*, Boswellia Carterii*, Pelargonium X asperum*
*ORGANIC

Directions:
Drop 5-10 drops in diffuser. Not for internal or topical use. Store in a cool, dry location away from direct sunlight.
Returns and Shipping:
Each diffuser blend is made to order and non-refundable. All products ship from Peoria, IL within 2-3 business days.