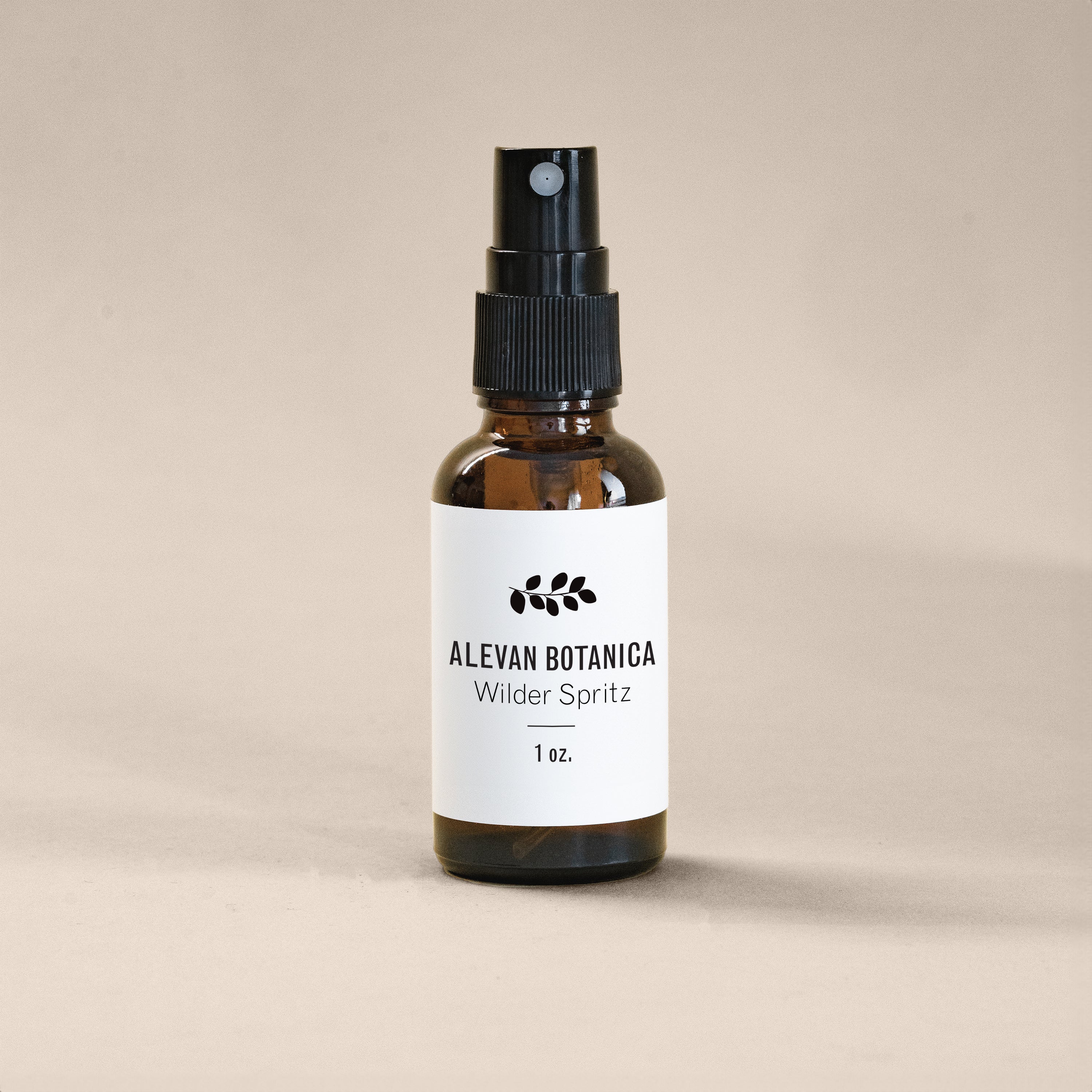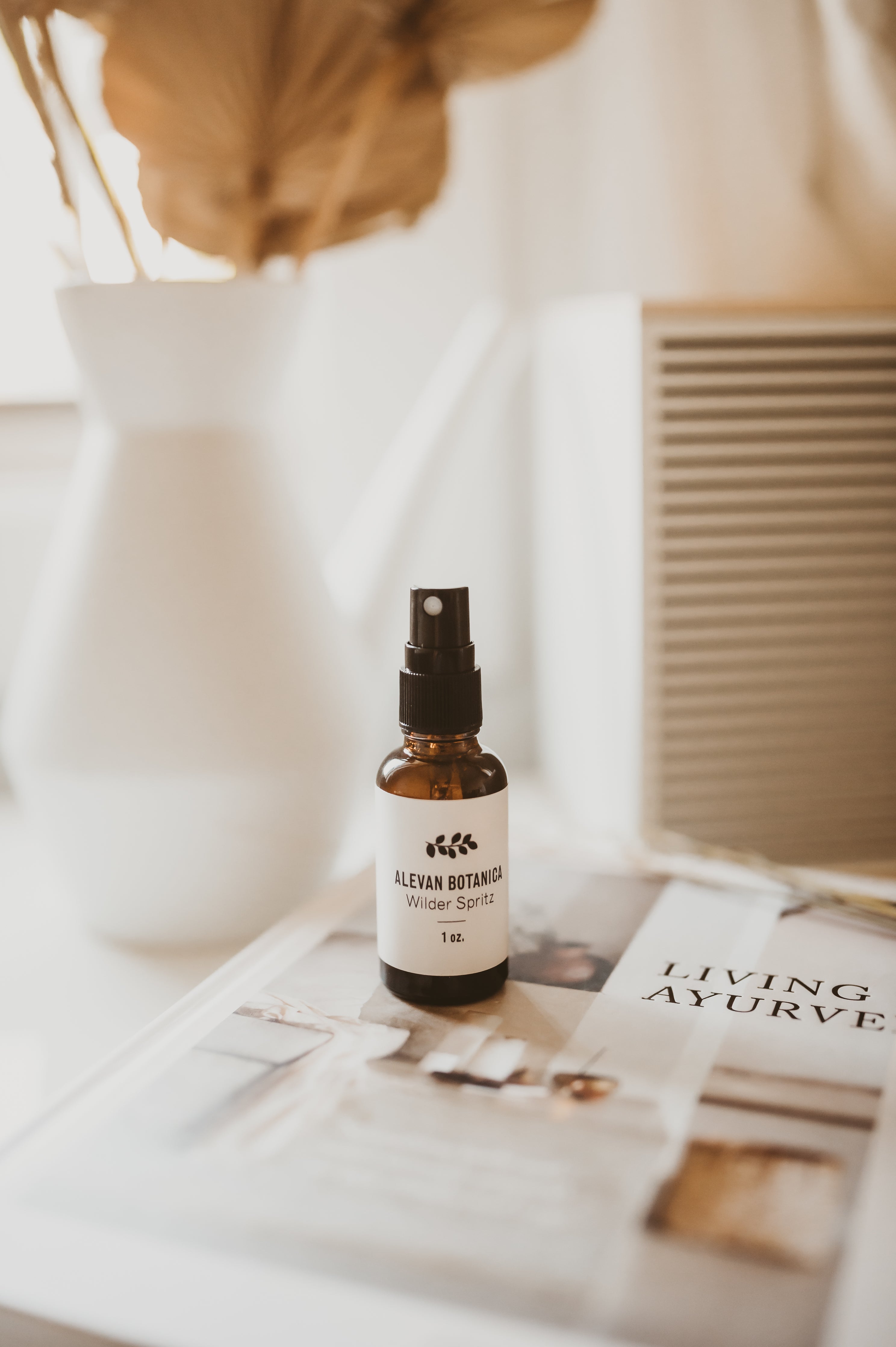 An aromatic spritzer made with the highest quality organic essential oils. Mist onto your face or in your home to ground your energy and rejuvenate through the power of nature's forest.
Wilder Spritz features the organic essential oil blend of black spruce, petitgrain and juniper berry for a woodsy aroma that is restoring, rejuvenating and grounding. Black spruce is strengthening to the mind and petitgrain gently uplifts, while juniper berry cleanses and clears space.
Net 1oz
Made with love in Illinois.
Benefits:
JUNIPER BERRY: Detoxifying and cleansing. Good for Kapha imbalance.
BLACK SPRUCE: Boosts immune system; helpful for adrenal fatigue.
PETITGRAIN: Soothes nervous system. Eases feelings of tension in body or mind.

Ingredients:
Ingredients: Distilled water, Juniperus communis*, Picea mariana*, Citrus aurantium*
*ORGANIC
Directions:
Store in a cool, dry location away from direct sunlight. For external use only.